5 Best iPhone Food Delivery App Development Companies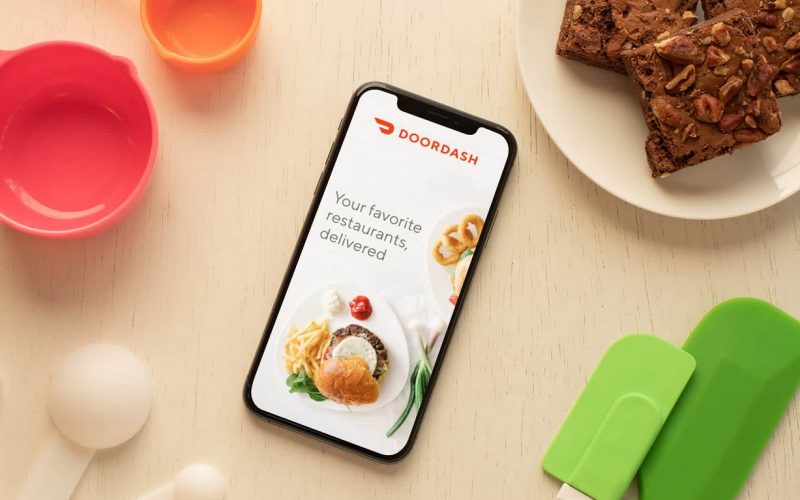 If you are an entrepreneur looking start a food delivery business and plan to build an iphone food delivery app for your business then you are definitely on the right track. These are two of most potent combination of our time. First let me answer your question of why are these two i.e. Iphone App and Food Delivery Business are the most potent.
In the last few years the business of online ordering of food and home delivery of these orders have been growing like there is no tomorrow. The food ordering and delivery business is estimated to grow beyond $50 billion in net revenues by the year 2025. Inspite of this the current food delivery players have not been able to fully tap the market potential.
One out of two new food delivery businesses are seeing medium to high growth, this is much much higher than 80% of businesses that fail i.e. Only one out of five businesses actually make profits finally. So it is pretty clear that jumping in a food delivery business is the right choice for new businessman planning to start a new business.
Now coming to why iPhone Apps is a good idea. Apple devices have got a cult status today. The smart phone revolution was started by iPhones and has always been ahead of the game over these year. The original is always original even if thousand copycats come up.  Apple user's experience has always been the best and there is no comparison to that. Iphones offers more secure environment in their operating system and this gives users guarantee that they can place orders online safely and increases online ordering prospects. Also as a norm iPhones users are usually more tech savyy and tend to spend more money online as seen by apple marketplaces increasing revenues. So its better to build an iphone app first to ensure success of your business.
Now let us review the 5 best iphone Food Delivery App Development Companies
Tapptitude
Tapptitude was started in the year 2013 and is an iPhone App development company with headquarters in Romania. They also have branch offices in Netherlands, Uk, New York and Brooklyn. They have been voted as one of the best iPhone App development company on a leading software reviews website clutch.co They have a reputation of building high tech iphone food ordering apps and food delivery apps. Their expertise with iphone apps surely shows in the quality of the apps they deliver. If you are a person who does not compromise in quality and want the best quality iphone food delivery apps then tapptitude it is.  Taptitude has a very close knit food delivery software development life cycle process which keeps the client involved and engaged from conception to inception.
ValueCoders
ValueCoders is a 20+ years old company that works across the entire spectrum of software tehcnologies and niches. They are a perfect all in one company if you want to get all your software work done from one place as they nearly work on all technologies including blockchain and artificial intelligence. They have also been recognised as one of the top ecommerce development companies for the year 2021 by Clutch and have been acknowledged by industry giants like NASSCOM, Red Herring and Deliote.
Valuecoders has a seperate division for iphone apps and have one of the best teams for developing iphone food delivery apps. With more than 100 customers for iphone food delivery apps already served Valuecoders offers a rapid application development team that provides an amazing iphone food delivery app with features that are way ahead of their time and really innovative.
EdeliveryApp
eDeliveryApp is a relatively young company that started in year 2016 however their iphone food delivery system is one of the bests acrosss the globe. The reason being that when the company started they took a novel approach of building the system with MOBILE FIRST APPROACH as by the year 2016 the mobile revolution has already started. Edeliveryapp's iphone app development approach is also unique. They have created a framework of core features that a regular iphone food delivery app will need for example menu, cart, geolocation, live driver tracking, customer profiles etc. They use this as a base for building your iphone food delivery app which reduces the development time by a huge amount and increases the quality of the end product by few notches as the framework keeps on maturing. On this code skeleton they add your business brandings, your own designs, new unique features that you may need for your specific business workflow etc. And create a completely new and unique iphone food delivery app for your business. Its like they have a powerful car engine and using that they create a custom car for each client so the engine remains the same but externally each car is unique.
AppDupe
Appdupe is a company with nearly 15 years of expertise in iphone app development domain. They also have many readymade and turnkey iphone apps which copy the designs and business model of top performing food delivery companies like ubereats, doordash, grubhub, swiggy, zomato etc. They call these readymade apps as clone apps and have different names like ubereats clone, doordash clone, foodpanda clone, uber for X etc. If you want to replicate any major successful food delivery app companies business model and software suite then you can consider their turnkey solutions as this would reduce your time to market and learning curve by a huge amount. You cannot go wrong looking at their strong iphone app development team and their amazing expertise across a spectrum of technologies and domains.
MultiRestaurant System
MultiRestaurant System has both the options i.e. Either built the entire system from scratch or use their turnkey multi restaurant delivery software. Their turnkey solution has all the possible features you would need in your iphone food delivery app and the solution can be used for standalone restaurant, multi restaurant or a restaurant chain. If you are on a low budget but need top notch iphone features then multirestaurant systems offering would be a good choice for you. Along with the iphone app development they also offer one year technical support and many other restaurant related services like menu data entry, food images for you menu etc.