Convert text into speech software with natural voices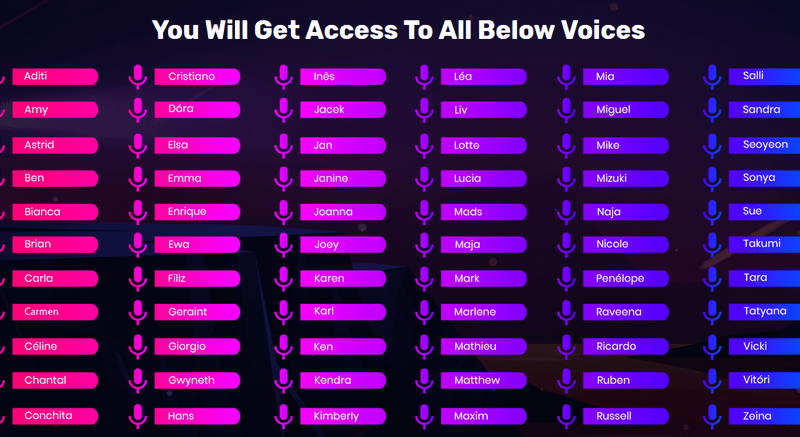 Do you like Amazon Alexa voice quality? You are going to love this. Naturally voice-over your scripts without spending thousands of dollars.
Newscaster Vocalizer provides dozens of languages and a wide selection of natural-sounding male and female voices. Newscaster Vocalizer's perfect pronunciation of texts enables you to deliver high-quality voice output perfect for sales letters, explainer videos, video ads, affiliate video reviews and any other videos.
You can generate speech that sounds like a human voice in 3-clicks.
Upload your text
Choose the voice
Enjoy your audio speech
Get 1 month to Best text to speech converter for $9.95 here →
Choose from more then 60 male and female voices.
Check the video to listen how do those voices sound

Get text to speech converter for a full year for $69 here →
Check this honest review of the product and short tutorial