Firefox Focus : A Free, Fast Private Browser for iPhone Users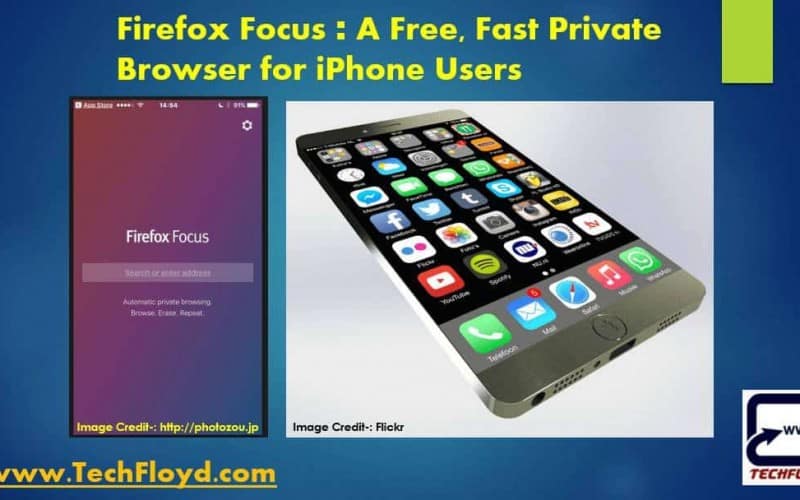 Firefox Focus: A Free, Fast Private Browser for iPhone Users-: Apple is Always known for A Company which puts their user's Privacy and security on top list. When we are using the Internet somewhere we are selling our personal information to Tracker Even though Google track our all online activity with our Google account and show ad according to that We live in an age where too many users have lost trust and lack meaningful controls over their digital lives.
For some users, it seems as though your web activities can follow you everywhere – across devices, across accounts. If I say We are not Using the Internet, The Internet Using us wouldn't be Wrong  To make matters worse, the web can often feel cluttered. That's why Mozilla Introduced the Firefox Focus private iPhone browser.
In other browsers, if you want to block ad tracker you have to modify Privacy and Cookie setting but Firefox Focus for iPhone by default block Trackers, Trackers are not only harmful to our privacy but also makes mobile web pages slow To know more about Reading Post trackers that follow you around the Web.
Firefox Focus continues to operate as a Safari content blocker on iOS, and users will be able to take advantage of Tracking Protection on both Safari and Firefox Focus.
I hope you like my Post , If you like it  do me a favour by sharing it with your friends. You may consider to  Subscribe Techfloyd Newsletter for latest technical tips directly to your E-mail Inbox. You can also follow Techfloyd on Facebook, Google+  and Twitter.