How to Learn New Things, Refresh Mind and Take Help Anytime from Your Charming AI Robot Friend
How to Learn New Things, Refresh Mind and Take Help Anytime from Your Charming AI Robot Friend-: Technology changed our life-like never before, our future will be  based on Artificial Intelligence and Virtual reality, this also disappoints me to see that lots of research going on robot so it can understand human emotions and interact with human-like one human interact with other humans in daily life.
As per my point of view, human should less dependent on technology and there should be a limitation on Artificial Intelligence and Virtual Reality.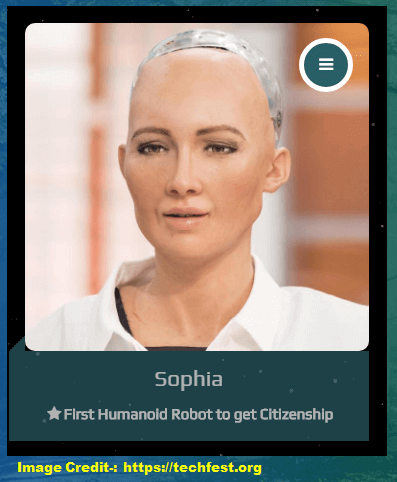 you may have heard that Sophia is the First Humanoid Robot to get Citizenship but in this post, I will share you a Mobile application based AI robot that will help you to refresh your mind and learn new things, you can take help anytime anywhere on the go.
What is Woebot and what is Science Behind its Creation-:
Woebot is Mobile Application Based AI Robot Deliver Cognitive Behavior Therapy to Young Adults for Example if you install the App tells the Woebot that your mood is not good based on your bad mood it will suggest you something motivational to raise your morale and confidence.
Woebot is an automated conversational agent (chatbot) who helps you monitor mood and learn about yourself. Drawing from a therapeutic framework known as Cognitive Behaviour Therapy, Woebot asks people how they're feeling and what is going on in their lives in the format of brief daily conversations.
Woebot also talks to you about mental health and wellness and sends you videos and other useful tools depending on your mood and needs at that moment. You can think of Woebot as a choose-your-own-adventure self-help book that is capable of storing all of your entries and gets more specific to your needs over time.

Woebot is built using a combination of natural language processing, psychological expertise, excellent writing, and sense of humor to create the experience of a friendly informative conversation for all of the people that talk to him.
In a recent study conducted at Stanford University, using Woebot led to significant reductions in anxiety and depression among people aged 18-28 years old, compared to an information-only control group. 85% of participants used Woebot on a daily or almost daily basis. You can read the entire peer-reviewed study.
I hope you like my Post If you like it do me a favour by sharing it with your friends. You may consider to Subscribe Techfloyd Newsletter for latest technical tips directly to your E-mail Inbox. You can also follow Techfloyd on Facebook, Google+ and Twitter.