Methods to Improve Visits to Your Web site.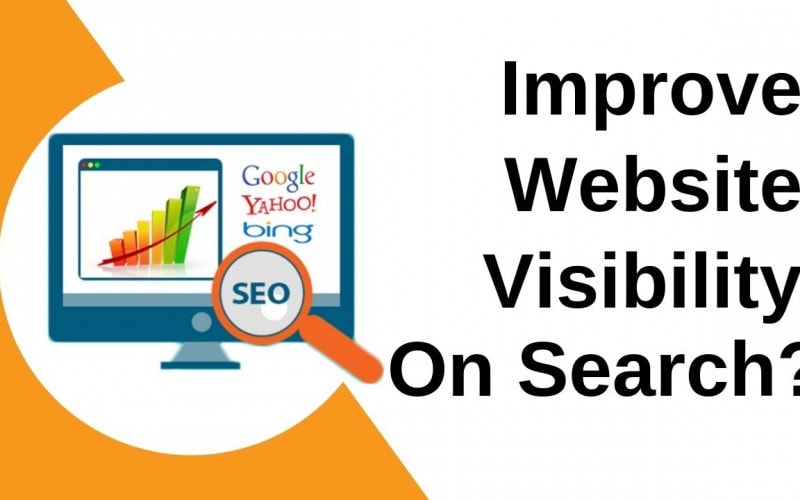 Every good Web Marketing method starts with a well-structured website, characterized by a
fascinating design, embellished with creative and informative content at the same time, capable
of offering users an engaging, exciting browsing experience, which attracts them, intrigues them.
entertain them, retain them, lead them (and easily) exactly where you want.
The website is your identity card, it is here that you tell who you are, that you inform your
potential customers, that you turn users into contacts and then into customers. Basic requirement
1: plan your website with strategy and awareness. Basic requirement 2:  increase visits to your
website with specially designed strategies.
How to increase (qualified) visits your website
Increasing visits to your website are essential to make yourself known and noticed, to make you
remember, to sell your products or services and, more generally, to convert.
It is natural and physiological that only a part of your users will then become your customers, for
this reason, it is fundamental, on the one hand, to optimize the best experience that you give to
those who venture into your home online and, on the other hand, that how many more people
potentially interested in what you have to offer come to visit you.
I remind you: in order for you to save time and money, the people who come to you must already
be potentially interested in your offer and the message you have to communicate, they must self-
select and it will be you who will lead the right people on your website.
Start with SEO
The SEO, acronym for Search Engine Optimization, is the set of strategies and techniques that
enable you to position your website in the SERPs of the search engines, Google on all.
Before building your website, if you want it to be easily traceable on the Net, you need to
analyze the search intentions of your users, what they think and want when they want to satisfy
their need or their curiosity when they search online.
Starting from the analysis you have to build your website. It all starts with SEO because the
architecture that the website will have, the content with which you will fill it, the system of
internal links and that of external links that you will build, the HTML code, the on-page SEO
techniques, the keywords you will use, everything will have to be chosen and studied starting
from the way people search for your products or services on the Web.
Organize an event to promote the launch of the site
Have you just published your website or have you finished restyling what you already had? You
can promote it with a small event, both offline (in your company, in the office, in the shop) and
online, through the Events tool that Facebook puts at your disposal.
This way you will attract people's attention and make them curious. And if your website is well
done, you will also encourage them to come back to visit you.
Plan a content marketing strategy
A Content Marketing strategy is a very valuable support for your website: it allows you to plan
content capable of responding simultaneously to your needs and those of your target audience.
By promoting them through blogs, social networks and newsletters, these contents can become
an excellent tool to bring visits to your website, to make yourself known and to convert.
Enhance your identity with a blog
Blog yes or blog no? Is he alive or is he dead? I think so. The blog is a very valuable tool for
your website because it allows you to enhance your identity and manage your brand reputation.
Thanks to the use of keywords and on-page SEO techniques (tag, meta-tag, description, meta-
description, URL, image optimization) and the possibility of obtaining precious links from other
sites to your website, the blog helps you position yourself in the SERPs of search engines, make
you find and increase visits.
Do you know why implementing newsletters in your Web Marketing and website promotion
strategies is an important and useful technique?
Because these are direct and periodic communications, which exploit a privileged
communication channel and which represent a fixed appointment with your customer, to whom
they turn in a personalized way, which is always positive.
So many advantages, therefore, that offer you the opportunity to keep in touch with those who
have visited your website, to continuously stimulate their curiosity, facilitate the memory of your
brand and encourage them to come and visit you in your virtual home.
Schedule activity on Social Networks
Social Networks are the places where people today find themselves, get informed, have fun, talk,
where they spend most of their time when connected by a mobile device. That's why exploiting
Social Networks strategically with Social Media Marketing can become very important to
promote your website, your content, your offer.
Not only that, but they are also a valuable tool for retaining your customers because they allow
you to establish long-lasting and long-lasting relationships with them.
Promote your activities for a fee
A necessary and effective strategy to promote visits to your website is to implement paid
promotion strategies on Google with the AdWords platform and on Facebook with Facebook
Ads.
These, if well targeted, allowing you to reach and engage only the target of your interest and get
noticed by this. In addition, you must take into account that the cost of online paid activities is
lower than that of promotional activities on traditional media. Like you can hire getsocialguide
team for social media activities.
Take advantage of the official communications channel
Exploiting the official communications of your brand by indicating the address of your website
(on business cards, brochures, letters, internal company communications, signage and so on) is a
useful strategy to give visibility to your website, make it known and bring new visits, those of
people curious and interested in meeting you.
Contact industry influencers
Influencer marketing is a promotional activity which, if strategically and consciously used, can
bring important results to your website in terms of visits and visibility.
What does influencer mean? Influencers are people who enjoy authority and credibility in a
particular sector and within their reference niche.
When you entrust your reputation to an influencer (because this is what you do when you
associate your name with that of another person), you must verify that this niche is of interest to
you and that the influencer in question is able to represent you with credibility and honesty.
Collaborate with industry partners
Part of a strategy similar to that of Influencer Marketing is the one that allows you to take
advantage of industry partnerships, such as affiliations, to bring visits to your website.
The collaboration with partners to you like or who can cooperate with you because you share
intentions and objectives, allowing you to catch new people you potentially affected, leading
them to your website and to enjoy visits and visibility. You can request getsocialguide.com for
their services.
Conclusions
These are my suggestions for increasing visits to a website and promoting it. What other
strategies do you use? If I have forgotten something, write it in the comments to complete my
advice and improve this article.
The article is presented by https://getsocialguide.com