Read Short Stories from Reddit based on How Much Time You Have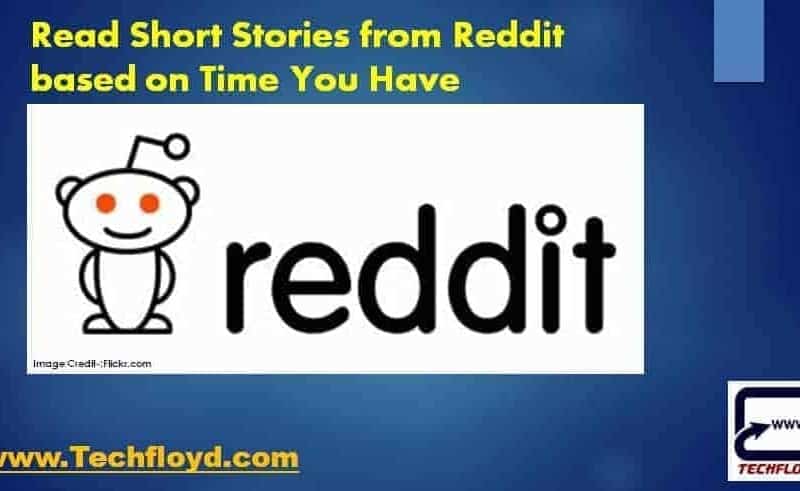 Read Short stories from Reddit based on how much time you have-: Reddit is an American social news aggregation, web content rating, and discussion website.those who use Reddit having no need to tell about qualities of Reddit.If you are a Reddit addict then in this post I am going to tell you one trick with the help of this trick you can read short stories from Reddit based on How much time you have.
Shortly is an Awesome tool to read Reddit Short stories on the basis of time you have, Shortly App is available for Android as well as iTunes store. Just Download Shortly App select your time start reading most popular stories trending on Reddit.Pick how long you have to read (1, 3 or 5 minutes) and you will get a story of that length from the best of /r/writingprompts on Reddit.
Those who are not using the Reddit or very less using the Reddit may not be aware of the /r/writingprompts. The Writingprompts subreddit encourages budding writers to take a crack at writing flash fiction, short stories, and occasionally, full-length novels based on user-submitted prompts. In a quick …you can catch up the best of r/writingPrompts on Twitter as well.
Shortly consider other subreddits and other sources beyond Reddit. As long as Shortly can ensure that all stories are of good quality. this feature of shortly makes it Awesome.Shortly will show you only the highest rated short stories. you will read a new exciting story every single time you open the app on your device.
At the time of writing this post When I see the total download of the App on Google play store it was very less but the review of the people was very good, so there-there is nothing would be wrong to say that this App is Awesome to read the best of the Reddit as per time you.
Conclusion-: Reddit is a very addictive site for those who are hunting for real opinion and info because Reddit stories are not promoted one as most of the social media does that thing makes different from other social networking websites. As far as Shortly concern it is the best tool to get best of Reddit in short span of time.
If you liked this article, then please subscribe to our Newsletter to get latest updates directly to your mailbox. You can also find us on Twitter , Facebook and Google Plus.