How to Send Self-Destructing Encrypted Files for Free Using Mozilla Send
 How to Send 1GB Self-Destructing Files for Free using Mozilla Send-: The Recent Ransomeware attack shows that send confidential file over internet is not secure and it is always a smart idea to send confidential file to someone in self destructing and in encrypted form. In my previous post i have explained how to create self-destructing notes using Privnote , Mozilla's new tool Mozilla Send let you send self-destructing encrypted file upto 1GB files for free. Mozilla Send lets you upload and encrypt large files (up to 1GB) to share online. When you upload a file, Send creates a link to pass along to whoever you want. 
[wp_ad_camp_2]
How to Send 1GB Self-Destructing Files for Free using Mozilla Send-:
STEP-:1
once you uplaod the file , while uploading it parally encrypt your file as shown in Below snap.
One Encryption and uploading of file is done Mozilla Send will will generate a link , which you can copy and share it.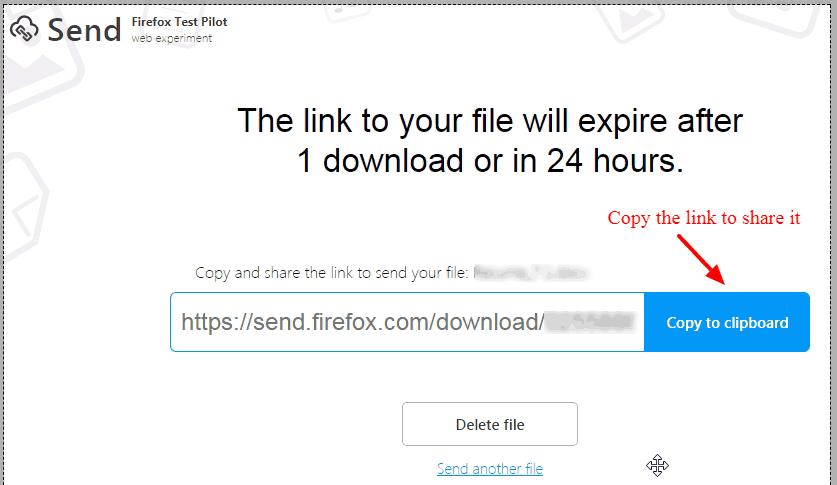 You can cross check you file by pasting it into web browser as shown in below image
Note-: Each link created by Send will expire after 1 download or 24 hours, and all sent files will be automatically deleted from the Send server.Unlike other Test Pilot experiments, Send does not require an add-on, and can be used in any modern browser.
[wp_ad_camp_1]
Conclusion-: Mozilla send is a Good option to send to send secure and encrypted file
even larger in size over Internet , Even though such type of similar services are also available over internet but you can trust the Mozilla Brand.
[addtoany]