Digital Marketing Agency: Should you Hire One?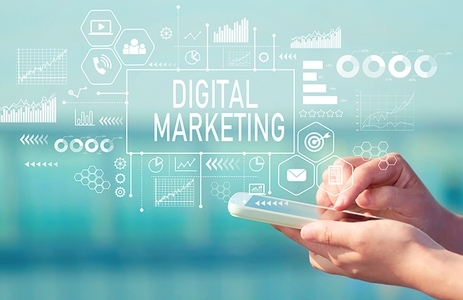 One of the top goals of a business owner is to improve leads and make more sales. The increase in sales will determine the success of the business you are handling. Today, digital marketing has a huge role in the success of one's business. Bringing your service online is another level of marketing strategy, which is efficient and effective.
Digital marketing will only be useful if you are knowledgeable about the right tools to use and how it works. However, not all business owners are aware of this new trend in marketing. In this case, a digital marketing agency could be of great help because they can serve you with modern marketing techniques, which is essential in today's digital age.
Why should you hire a marketing agency?
Hiring a marketing agency is considered to be an investment in which you need to spend money on their service. This is why some are hesitant to hire an agency, but little did they know that this is one of the smartest moves to make as a business owner. If you are one of the people who are confused about whether to hire or not, you might want to consider the following reasons.
You will be updated on trends
For your business to grow, you need to adapt to the changing trends of the industry. Digital marketing allows you to be on top of those trends and update your strategy to respond to the changes. Why should you not try it yourself? Unless you are already an expert on digital marketing, there will be no chance to be on top of the trends. It demands many skills, effort, and time to do it.
Digital marketing also has many facets, which you may or may not be familiar with, such as SEO, content creation, email marketing, paid ads, social media marketing, and so on. If you cannot do these all by yourself, well, a digital marketing agency can!
You will get the right strategy you need
There are lots of digital marketing services that can be employed to run your business to success. However, there is a need to analyze the industry's current situation to know the right strategy to make. For example, today, it will be best to focus on SEO, campaigns, and branding, but tomorrow, paid advertisements or social media marketing might be the best strategy to have. If you are not aware of these strategies and when to employ them appropriately to achieve success, you might want to hire an agency to do it.
You can have a well-managed budget
A digital marketing agency has the right processes and tools to use in carrying tasks efficiently. With the help of their tools and trusted processes, you can avoid spending too much money on the wrong strategy. Choosing a reliable digital marketing agency will lead you to the essential operations that your business should have while considering your financial resources.
Hire a digital marketing agency today!
If you look for traditional agencies today, you will see that they are not fully equipped with the latest strategies you need in a digital age. A wrong marketing agency can waste your money, time, effort, and worst, business opportunities will only slip through your hands. It is a wise move to hire a qualified digital marketing agency rather than trying to save money and watch your business go down.
Author Bio: Ellen Laurie is a farmer of words in the field of creativity. She is an experienced independent content writer with a demonstrated history of working in the writing and editing industry. She is a multi-niche content chef who loves cooking new things.