Awesome Google Docs Tips and Tricks That You Can Share With Your Friends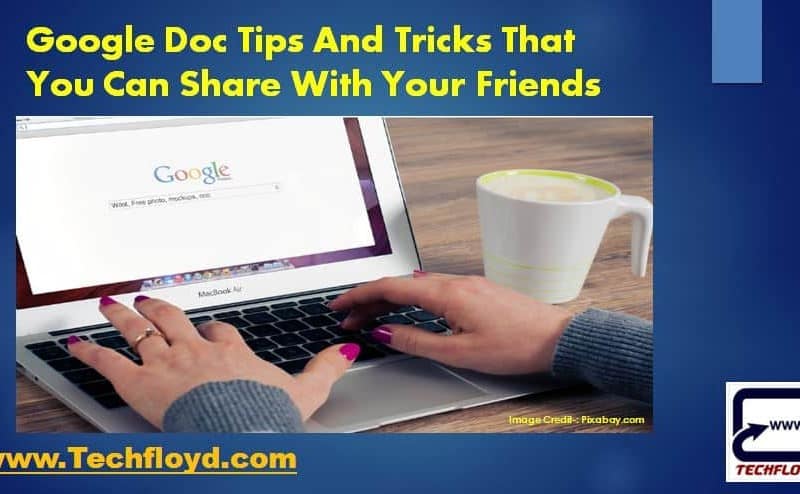 Awesome Google Docs Tips and Tricks That You Can Share With Your Friends
Google Docs, Google Sheets, and Google Slides are a word processor, a spreadsheet and a slideshow presentation program respectively, all part of a free, web-based software office suite offered by Google within its Google Drive service. The three apps are available as web applications, and as mobile apps for Android and iOS. The apps are compatible with Microsoft Office and Open Document file formats.
Google Docs is very Good Word-Processor where you can take your document anywhere with its cloud integration feature. One thing which I most like about Google doc is the ability to open any version of Microsoft document which is not possible to open higher version of Microsoft higher version of Document in a lower version, you have to save it to lower version.
Follow the Following Tips to Use Google Docs like Pro
Use Awesome Google Template
Google Docs having lots of templates to choose from, that thing makes it different from Microsoft word. When you log in to your Google Docs Account you will see template gallery where you can choose the type of document on which you want to work. Google Docs having Template of All type of Resume, Letter and Project Proposal etc.
Preview and Edit MS Document.
This feature is pretty handy to those we have the lower version of Microsoft document and system having a higher version of MS Office if you want to preview the document then Google docs is the best option , just import MS document and preview it , if you want to make changes then install Google Chrome Extension and start editing the MS office document right inside your browser.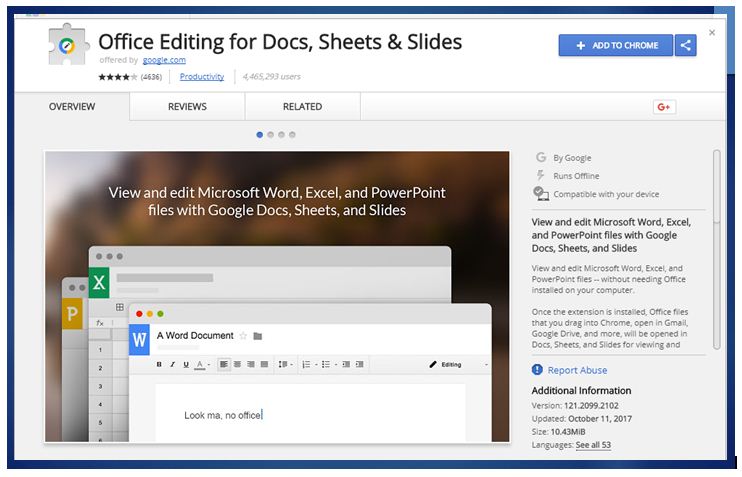 Like the Gmail Extension store where various extension like Drag can be used to increase the Gmail productivity Google Docs having same add-on store which you can get Tool==.>>Add on as shown in the below image.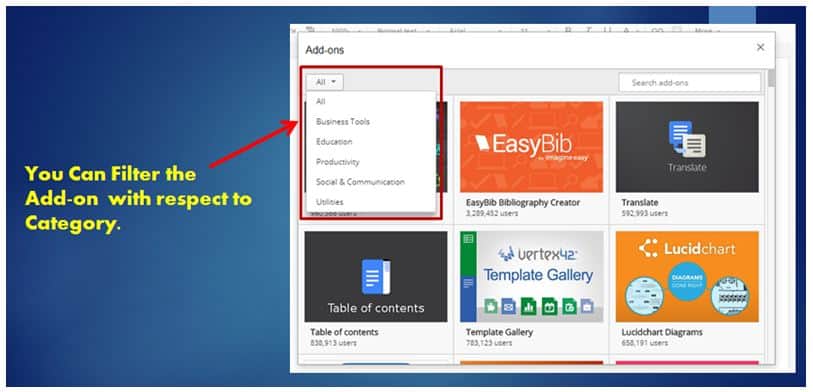 Email a Google Doc Document
With Google Doc, you can send a Google Doc document right from the Google Doc Dashboard, you have no need to save it manually on your desktop and attach it like a normal email Go to File Menu===.>>> Share just enter email and it is all done you can also copy the shareable link and send it manually via email.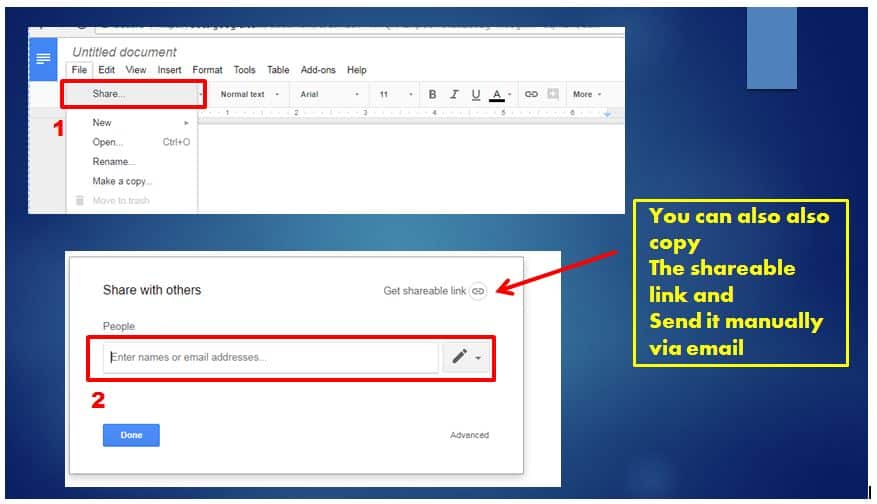 Like the Microsoft office document you have full control to set up the page of the Google doc document, just head over to File==>>Page Setup and change the page size as per your requirement.
When we copy something over the web we also copy the formatting information of the text. Removing the formatting in Google in Google docs is so easy, just select the text content  Go Format==>>Clear Formatting and then Clear Formatting and best of Google Doc is it keep any link in the pasted content as it is.
Google doc having hundreds of menu command, it is very hard to remember all menu command. you can find menu command right inside of Google Doc  Help and type the many commands you are looking for, For example, I want to find the command for text count which I usually use to find the word count for my blog Post. I just entered my keyword count in help and I got my keyboard short key.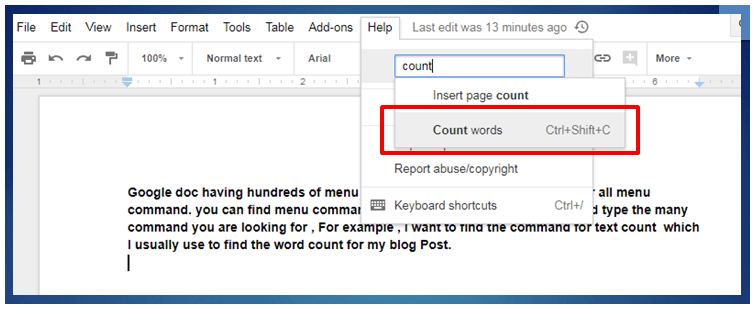 Translate Word Your Content
With Translate Add-on you can translate every single word in your content, just head over to the Add-ons section of Google doc and search Translate you will get many Google Translate add-on, you can add it with a single click.
Work Offline on Your Document
This is the most Awesome feature of the Google Doc for because I help me to write my next blog post when not connected to the Internet and helps me to utilize my valuable time. For more information Read my Post How to Use Google Docs Offline. I highly recommended that do not use Google Docs offline feature on Public or shared computer.
Create your own Custom Dictionary
If you are a regular user of any word processor then you may know about this, unlike the other word processor you can create your own word dictionary. With this feature of Google doc, you can create your own word directory of your mother tongue. Go to Tools==>> Personal Dictionary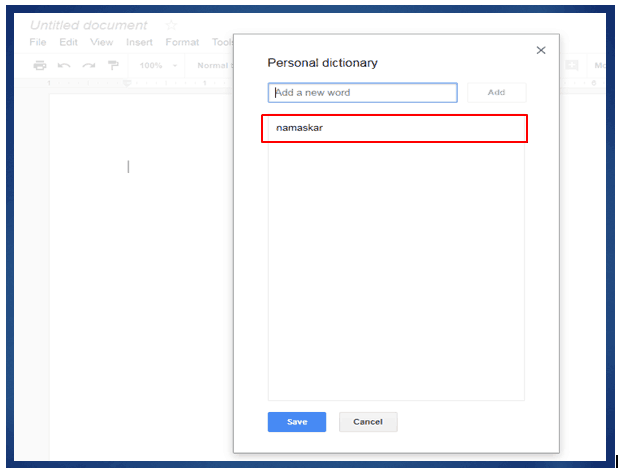 Save Google Doc in Other Format
Google Docs Allows saving to document in another compatible format with a single click. Go to File==>> Download As. The best part is Google Doc supports also all type of file format.
Google Docs comes with Awesome font integration you can easily add a font to your document from font option menu. You can select the font on the basis of popularity and trending also or you can search you desire in the search bar.
Add Image Right From Google Images
Google Docs provides facility to add images to your document right from Google Doc without leaving your current window, you can add images from Insert option==>>Search the Web. Google will show you the warning to confirm the license for the images before using it in your document. To search copyright free images for your document first identify the websites which provided the copyright free images or images
Google will show you the warning to confirm the license for the images before using it in your document. To search copyright free images for your document first identify the websites which provided the copyright free images or images which can be commercially used and follow the following method to get copyright free images.
For example, www.Pixabay.com provides copyright free images even for commercial use also. To find the images from Pixabay right from your Google Doc in search query type Pixabay:Computer and you will copyright free images for your document ( Note-: cross-check with same search query on Pixabay website for any attribution or credit author required, it is just for safety to cross check all images Pixabay provides under CC0 creative commons license.)
Write better with Compact Mode
If your monitor screen small you can use full-screen mode of the Google document for Better writing to use Compact mode of Google Doc Go to View==>>Compact Control or you can use Keyboard Shortcuts (Ctrl+Shift+F) to disable the compact mode click on the corner icon or you can use the same keyboard shortcut to disable it.
Embed Google Doc on the Web
You can embed your Google doc on the web with easy embed code Go to the file → Publish you can also publish via URL, just copy the embed code and show the Google doc wherever you want.
With Google Doc you can enjoy the writing in your own language, you have no need to install any other software or font like MS office, go to File==>>Language and select your language for writing.
Conclusion
Google Docs is an awesome tool for Writing without any barrier and integration with Google Drive with so many Awesome Feature. In this post, I have tried to figure out best feature of Google Doc, if you have any opinion about this post you may leave your comment in the comment section of this post.