2020 Guide to Successful Brand Positioning in the Market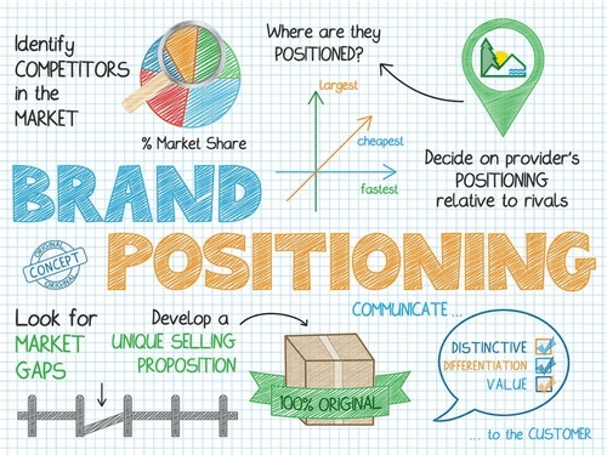 How would you wish to be set apart from your nearest competitors? How would your target market view your portfolio of solutions? What would allow your prospects to flock to you for buying your products and services? It is how you market your portfolio of solutions. It all boils down to the identity that your brands have been able to create.
You must ensure that you position your products in such a way that they ringfenced and known to serve its customers better than any of the competition. Research shows that 91% of the prospects look forward to buying from an authentic brand.
Also, 73% of consumers appreciate the customer service of a brand due to which they love it. Once they have gone through the article, readers would have received an idea about to construct a plan towards building a successful brand.
 The basic tenets of positioning your brand
You have an excellent product that has taken lots of effort to create. But, if you do a simple search on any search engine, it will return numerous similar products. Your target market also has the same choices in front of them. It would help if you had a robust brand strategy that will differentiate your brand from the competition.
Those who have gone through the webinars of Simon Sinek must be aware why you must establish the "why". Once an organization has it in place, it becomes easy to bring in the prospects.
The vision of the organization needs to be matched to the brand proposition. The brand must communicate the trust which should resonate with the opportunity in a way that they feel the confidence associated with the brand and stay loyal with it.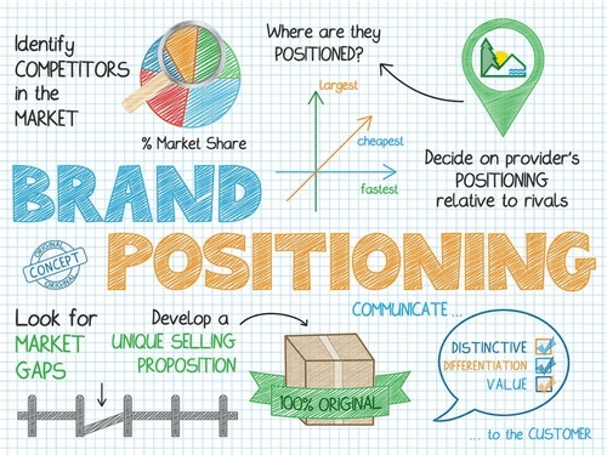 (Source: https://www.marketing91.com/types-of-brand-positioning/)
Define your target market
To start with, you must define the market to which you are targeting your goods and services. After setting the target market, you can create the marketing strategies that need to go into propagating your brand.
You must have a closeted target group; else your messages will be disarrayed. It would help if you also had a consistent position for your brand. All your words should be in the same tone, and it should come out of in all the media where you are present.
Connect With Your Target Market
Your brand is trying to interact with humans, and the brand managers must take note of that. It would help if you positioned your brand in such a way that it can speak about its unique proposition by itself.
However, it must always be backed up by superior customer experience. You need to ask relevant questions; like, why should the prospect come to you for business, and what is the problem that you are trying to alleviate? Because what your brand must necessarily do is to create value for the customer. It includes after-sales support too.
Be Trustworthy
Reliability becomes evident when you have a consistent message for your target market. It also improves the brand image and that of the company as a whole. You must integrate your entire operations if you are making smart promises.
When it is time to remain trustworthy, you should check for website security also. To secure your website, SSL certificate plays a significant role. For example, if you are having multiple domains and their subdomains, then, a multi-domain Wildcard SSL certificate could help you a lot.
The reason being is that internet users rarely visit sites that are perceived to be shady. Moreover, HTTPS websites are provided preference in SEO by search engines.
 Planning Your Branding Strategy
It would help if you had a robust branding strategy. It will ideally be covered in three phases.
In the first step, you research the environment where your brand will be. In will require a 3600 research about a lot of aspects, including the market, the competitors, the buyer personas and the other economic and social factors that could lead to the success of your brand.
(Source: https://www.slideshare.net/katyochoa/qlick-social-networking-strategy)
As a next step, you need to formulate actions to create a brand identity. It could start from rebranding yourself with different logo colors, fonts and associated graphics. Next, you will need to develop and deploy a marketing plan. While you create the plan, do have an overview of the branding messages and the marketing media used by your competition.
Finally, you must finalise the KPIs to assess the effectiveness of your brand strategy. Assessment of the KPIs should be a continuous process as it will provide the necessary inputs whether you would have to make changes to your strategy.
The KPIs should be the basis for making any changes to the earlier formulated brand strategy. You may have to make complete changes to your brand if need be.
Positioning Your Brand is Critical to Your Business
In conclusion, having a comprehensive brand strategy is crucial for your business. Your products must be perceived to be trustworthy. You must procure a Multi-Domain Wildcard SSL certificate. Your branding messages must be cohesive enough. You must use feedback by assessing pre-decided KPIs and make necessary changes in your strategy.