How to Find IMEI Number of your Lost Phone from your Google Account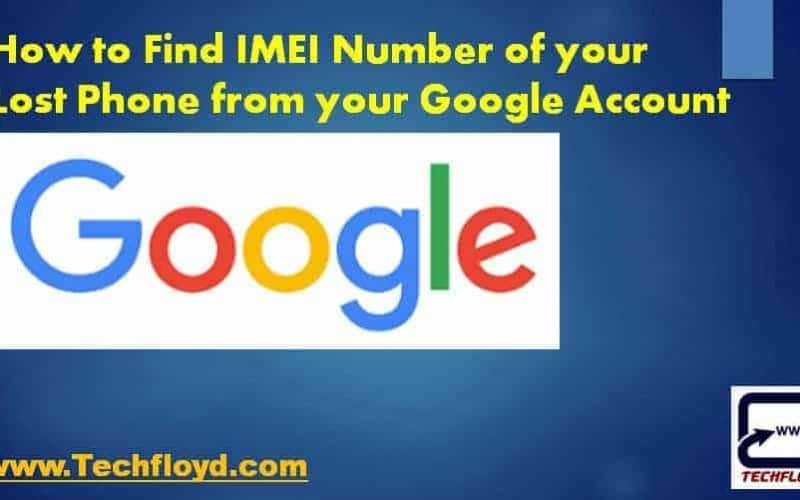 How to Find IMEI Number of your Lost Phone from your Google Account: You can scroll down to see the exact steps you need to take the the IMEI numer or you can read the whole article.
If you have any questions of comments regarding this tutorial, get in touch with us.
Your Mobile contains lots of personal and confidential information if you lost  your mobile and not recorded IMEI number  that could put you in big trouble. When you lose your phone, having your IMEI can be a huge help . You can potentially use it to track down your device, or simply identify a stolen one.  IMEI number is printed insde of our phone for example iPhones have it engraved on the back case or on the SIM tray, and Samsung usually hides it under the battery.
[wp_ad_camp_2]
What is IMEI Number ?
IMEI stand for International Mobile Equipment Identity  is a 15 or 17 digit unique number to identify mobile devices, as well as some other devices. It is usually found printed on the phones back under the battery.
Before you lost your mobile Record your IMEI Number with Following Methods.
Dial *#06# IMEI number will display on your Mobile screen.
Go to Device Setting==>>About Phone===>>SIM Status You will see your IMEI Number.
If you lose your phone, you can find your IMEI online in your Google Dashboard Log on to Google.com/settings, sign-in with your Google account and expand the Android tab. Here you will see of all Android devices that are connected to your Google Account and it will list the IMEI number of your phone Google will also show rest of the information like  Model Name: , Manufacturer: , Carrier:, Last activity seen on: , Registered date: Application with backup on the server.
In my previous post i have explained How to locate your lost Android Phone using Android Device Manager Log on to google.com/android/devicemanager and sign in with your Google Account  With Android Device manager you can do following essential things to secure data of your lost Mobile.
You can Ring your Device.

You can lock and reset Device

Password

 if you have not created your device password you can create it from here.

You can Erase your Device Data stored data stored with Google Account but this feature will not erase data stored in SD card.
Best part of Android device manager is it allows you to erase all your data link with Google account before it could be in wrong hand before your erase your all data do not forget to takeout all your data stored on Google Server. Google store all your data that links with Google product and services if you want You can easily export all your data out of the Google Server. You can download your Google Photos, contacts, Gmail messages and even your YouTube videos.
Steps to get IMEI numer from Google dashboard
Follow these steps to take out all your data stored on Google Server.
Go to Link google.com/takeout and sign in with your Google Account.

Select the Google Product which you want to take out of Google Server.
Select the file type , you can export it in .zip , .tgz and .tbz and if you are using online storage service Google will send you the downloading link after selecting your archive's file type you will have option Download it or save it to Cloud.
[wp_ad_camp_1]
Conclusion-: IMEI is a key number to find the lost android phone , it is highly recommended to note down the IMEI number once you bought the new smart phone , if oyu have lost your android device you can find IMEI number of your lost android device right from your Google account and not only thay you can do lot more with your android device lie lock your deviceor delete your data linked with your Google account before it reach in wrong hand.