HOW TO HIRE BOOK EDITORS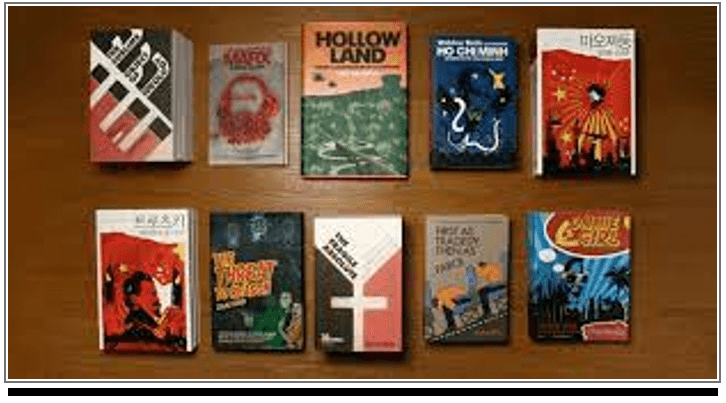 Tips & Tricks
Is Book Editing Important?
Yes, book editing is incredibly important for several reasons. First, it helps to improve the overall quality of the writing, ensuring that the book is well-written, polished, and free from errors. This includes addressing issues such as grammar, spelling, punctuation, and sentence structure, as well as identifying plot holes, inconsistencies, and other issues that may affect the book's readability.
Second, book editing can help to refine the author's voice and style, making sure that the book is consistent and engaging throughout. This can involve making suggestions for changes in tone, word choice, or pacing, as well as providing feedback on character development and other key elements of the story.
Third, book editing is important because it can improve the book's marketability. A well-edited book is more likely to appeal to readers, agents, and publishers, and can ultimately help the author to achieve their goals, whether that's building an audience, landing a publishing deal, or simply creating a book that they can be proud of.
 Can I Edit my Book by Myself?
Yes, you can edit your book by yourself, and in fact, it's a good idea to do so before you seek feedback or hire a professional editor. Self-editing allows you to review your work objectively and identify any issues or areas that need improvement.
But the real question is; should you edit your book by yourself entirely?
Well, the answer is NO for several reasons why self-publishers seek out professional book editors. The next question will clarify why you need to hire book writers and editors.
Why do I need to Hire a Book Editor?
The book publishing and distribution market is pretty saturated and competitive, especially in this era where there are unlimited free publishing sites available (not all of them are well-recognized though). Just lazily writing a book and uploading it to a site is not going to make it successful! Writing a book is already a hectic enough procedure. Then comes the burden of editing, formatting, cover-designing, publishing, marketing and selling your book. And there is no guarantee that even after going through all of that, whether your book would be successful or not. Because that would require your book to be of high-quality, desirable and handled by experts.
Professional book editors possess the skills and expertise to turn your messy ideas into award-winning books. They make sure that your book is free of errors, well-drafted, flowy, compelling, unique and desirable to the readers. And if you consult book writers for hire, then oh boy, you are the smartest person ever!
How can I Hire a Professional Book Editor?
Hiring a professional and experienced book editor who is well-suited to edit your book just the way it should be, requires a bit of time and effort. But it turns out to be the best investment in your book; as without proper editing, your book is nothing but an incomplete manuscript.
Here are some tips and step-by-step procedure of hiring a book editor:
Determine Your Budget & Requirements
Before you start searching for an editor, you should determine what kind of editing you need. There are different types of editing, including developmental editing, copyediting, and proofreading. Understanding which type of editing you need will help you find an editor who specializes in that area.
Research & Short-List Potential Editors
Once you have determined your editing needs, you can start searching for editors who offer those services. You can start by asking for recommendations from other authors, searching online, or looking for editors through various freelancing sites such as Upwork, Fiverr, Reedsy and Guru.
Look for Past Experience & Portfolio
Once you have a list of potential editors, evaluate their experience, qualifications, and reviews from other authors. Look for editors who have experience in your genre and a proven track record of producing high-quality work. Look at their portfolio and see if they have worked in similar genres before.
Demand a Demo for Your Book
Ask potential editors for a sample edit of a portion of your book. This will give you a good idea of the editor's style and how they approach editing. It's important to find an editor whose editing style is compatible with your writing style.
Select Your Book Editor
Once you have all the necessary information that you need, you can now compare and select the best available editor for your book who fits under your budget, has a track record of success and is aligned with the vision of your book.
Discuss Your Expectations & Sign the Contract
Before hiring an editor, discuss the scope of the editing project, the timeline, and the expected delivery date. You should also discuss the editor's rates and payment terms. Once you have agreed on the terms of the project, sign a contract that outlines the scope of the work, the timeline, and the payment terms. A contract will protect both you and the editor and ensure that you both understand what is expected.
Throughout the editing process, it's important to communicate regularly with your editor to ensure that the editing process is smooth and productive. Be open to feedback and revisions based on the editor's suggestions. Remember, the goal of editing is to improve the quality of your book and make it the best it can be.
Conclusion
Many people write books but then they whine about the books not making sales. The book publishing market is competitive and simply uploading a book to a site is not enough to ensure success. Editing, formatting, cover-designing, publishing, marketing and selling the book are all crucial steps to success. How to write a poetry book possess the skills to turn ideas into award-winning books, ensuring that they are error-free, well-drafted, and compelling. Hiring book writers is a smart move for anyone looking to create a high-quality and desirable book.