The 5 best VPN trial services you can test out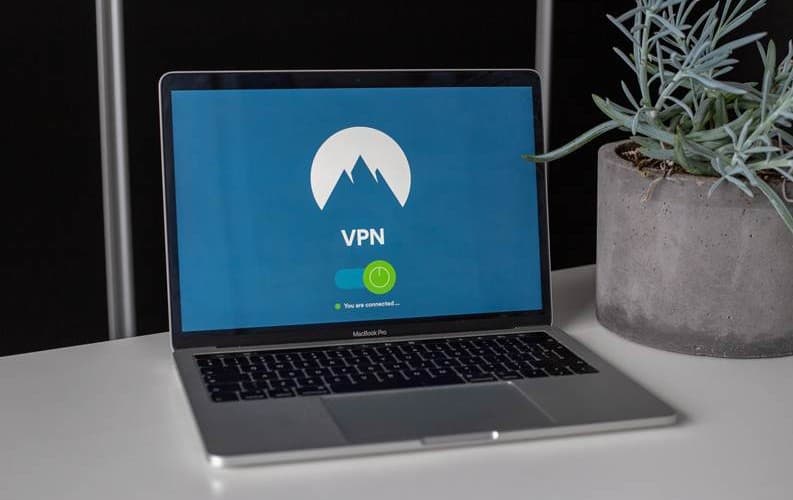 A VPN Trial is a great way to test out what different providers can offer you in terms of improving your online experience.
With so much content restrictions, dangers of data leaks, a VPN service is the perfect tool for the modern internet user.In this article I want to discuss my top 5 choices for VPN providers that also offer a trial.
I'll describe each of their features and explain the intricacies of their trial plan. This won't be a small read, so without further adieu, let's get into it.
Looking for hosting as well? 10 best VPS hosting trial providers →
1. NordVPN – a premier VPN trial choice for anyone
NordVPN is a premier VPN provider and one of the leaders in the industry. While they don't give a direct VPN trial period, they instead allow users a 30-day money-back guarantee of purchasing their standard plan which goes for 11.95$.
The main HQ of the company is based in Panama, a country safe from unwanted government interference in other people's business. With that being said, their servers reach a total of 59 (as of Nov. 2019) countries, which translates to a thorough and stable connection for users across the world.
The main things which this provider is famous for is it's advanced encryption protocols, ability to unblock content from entertainment websites and providing great protection for those using public Wi-Fi networks.
Main features of NordVPN
Positives:
Top-notch encryption – like I said, NordVPN doesn't fool around when providing you extra layers of security online. With a few extra pushes of a button to protect your internet experience when using public Wi-Fi spots or a private one at home.
All-inclusive trial period – the NordVPN free trial period allows you to test their services for 30 days without any functionality limits. After that you can choose a plan for a month which is 10.87$/mo., or a longer option for 1 or 3 years. Those are of course cheaper overall.
Cost-effective – when compared to other providers on this list NordVPN is by far the most well-balanced in terms of price and the service you get. Whether you're buying a VPN for a month or for a longer period of time, you're saving money and getting a quality VPN.
Negatives:
Occasional issues with speed– I don't want to criticize NordVPN too much in this regard since I've only used them for a month, though there were a few days where my connection slowed down a bit.Since I've seen similar opinions online, I will take away some points from them in this regard. I think if they took the next step and improved this speed issue, the platform would really elevate to another level.
Customer support service – again, this is coming from someone who's only used the VPN for about a month so I can't give a broader perspective than that, but I feel that their support services was lacking a bit.For example, a few queries that I sent out took longer than expected and their instructions weren't exactly clear from the get go. Other than that I managed to setup the service quite well.
Overall judgement:
Despite some drawbacks, I believe NordVPN is currently the best provider on the market. If you're looking for a cheap and reliable service of this kind, definitely try out their trial period.
2. ExpressVPN – another VPN trial from an industry leader
Another provider which is pretty much a household name in the VPN industry is of course ExpressVPN. Founded way back in 2009, it was one the first VPN providers out there and they're still going strong in the industry to this day.
Stationed at the Virgin-Islands, ExpressVPN since developed a global server network across 90 countries all over the world, which makes it's easily one of the best service providers in terms of setting up and having a great connection globally.
What separates them from others is their extremely simple setup and design for their platform which makes it simple and attractive to use. That and of course the fact that it's arguably the most expensive VPN service on this list.
But since you're paying for a platform that has the highest level of usability and security, it's certainly an investment that's worth your consideration.
Main features of ExpressVPN
Positives:
Balanced plan for all aspects – well-rounded is the key word when talking about free trial VPN period of ExpressVPN. Security in all web aspects, a great support system and reliability are all part of the package.
Global server network – the company has developed a chain of more than 1000 servers globally. This ensures a great connection and more variant for your ip address no matter what country you are in.
Flexible trial period – Apart from giving you full functionality ExpressVPN has a flexible trial plan, which easy to cancel and use the 30-day money-back guarantee option.
Negatives:
Significantly expensive – even on a yearly plan, this provider is significantly more expensive. If you're looking for a cheaper alternative I wouldn't recommend this. Instead, this is for those who can and want to afford a premium option.
Limited config – despite its price ExpressVPN is a rather basic platform. Not in a bad way, mind you, it's simple and easy to use of course, though I feel they could add some things to take it to another level.
Overall judgement:
A balanced option for those who are looking for an all-around VPN type. Despite a higher price, it's definitely worth it.
3. HideMyAss! – another provider with unique offerings
HideMyAss is another provider that's been in the industry for some time. While it's not among the most popular providers out there, it has a unique set of functionality that can help many people looking for VPNs.
It seems to me that their target audience is those people who like a simple, yet great looking interface that's easy to use, a great customer support service and reliability.
A drawback may certainly be the fact that you can only connect one device at, few VPN protocols and the lack of ad blocking ability. Despite all of this, I do think that's a simple, user-friendly and reliable VPN option that's very much for people's attention.
HideMyAss also offers a VPN free trial period with a 30-day money-back guarantee for its client's if you decide you don't like the platform.
Main features of HideMyAss!
Positives:
Decent speed – one of the areas that HideMyAss really exceeds is the speeds. Perhaps due to the fact that it only allows a single connection and it utilizes pretty strong servers.
Huge chain of servers – HideMyAss has by far the biggest server group out of all of the VPN options out there. So far the platform has server locations in more than 190 countries globally, which in my opinion, makes it one of the selling points for it.
User experience and customer service – probably the feature that this is provider is most famous for. I do think that their simple menu and controls are huge advantages that separates them from other providers on this list.
Negatives:
Not many special features – one drawback I could definitely name is the basicness of the platform. Despite the positiveness of simplicity, there's not much you can do to configure it more for yourself.
Quite expensive for what you're getting – despite the limited functionality as I mentioned above, the platform is quite expensive. Their monthly price is currently around 7.99$/mo.
Overall judgement:
In summary, I believe HideMyAss is a worthy option for those who don't want any hassle and just a simple platform to dothat's it.
4.PureVPN – 7 day VPN trial from an experienced provider
In terms of experience, PureVPN is definitely one of the older providers in the industry. Their network of servers reaches more than 80,000 IP addresses among 141 countries which, of course, means a more flexible VPN server for us, the clients.
Despite geo-flexibility, it's very easy to setup and the interface is great. What's more, it has a much more thorough configuration than many other VPNs out there in terms of compatibility, protocols, OS choices and so on.
Also great is their customer support which seems to be setup as a thorough one as well. We're talking about live chart, tickets, forums and emails – all are available for the user with a few clicks of a button.
PureVPN is one of the more expensive options out there with starting price of 10.95$ per month. Though pricey, I do think it's more than worth it to go with this provider since you get quite a lot of features from them.
I describe them below.
Main features of PureVPN
Positives:
Extra security and features – Like I've mentioned, their main selling point for this provider are the features available for the users.With PureVPN your online presence is secured through a number of protection protocols. Also, you get the ability to configure your VPN based on your preferences.I really liked the fact that you can choose from a huge pool of apps that are based on your OS, as well the compatibility function.I've successfully managed to connect my SmartTV to the VPN, as well.
Great performance – even though I've tried the platform for just 7 days, I haven't had any issues with speed or uptime whatsoever. I'm pretty sure their servers can handle unlimited bandwidth.Since this is one of the main selling points for this provider, I can assume they know what their doing in terms of reliability. So, without a doubt this is a plus.
Variety of servers – like most platforms on this list, PureVPN offers a huge variety of servers for its clients. Here you can choose from more than 700, found in 60 countries. Such variety is crucial to ensure anonymity as much as possible.
Negatives:
Quite pricey – I wouldn't recommend this provider for those on a tighter budget since their monthly prices start at about 10.95$ per month. This makes them one of the more expensive options on this list.Of course, considering the extra features you get and their reliability, this makes it worthwhile Plus, their longer plans result in much bigger discounts overall.
Interface provides challenges – I know I said their menu is great, and it is. Still I do think people who are less tech-savvy will find it more difficult to operate. They could simplify the app even more by cutting down on the color scheme and visuals. Still, I think it's a minor drawback only.
Overall judgement:
PureVPN is definitely one of the best out there. Despite the price, I think their vpn services is worth every penny, since you get extra layers of protection and customization features that not many other can offer you.
5. SaferVPN – a cheaper option who holds its own
This provider from Israel, is one of the newer ones on this list. However, I do think they have potential to grow into an even bigger position than they are at currently mainly because they offer a good quality service for a cheap price.
The provider currently offers servers in more than 30 countries around, even in places where VPN access is a rarity – Australia, New Zealand and other Oceanic areas.
Even though their my time with them was also short – just 14 days, for me it was enough to form a positive opinion about them – it's a relatively cheap option that's flexible and very user-friendly.
Main features of SaferVPN:
Positives:
Reasonable price for services – This is definitely one of the most cost-effective VPN options out there. Even though you get a simple platform, it's reliable, with great speeds and doesn't cost that much (just 3.49$/mo.) while their longer plans of course, decrease in price even further.
Large server network – Like I mentioned, they provide servers in more than 30 countries globally, with some locations even in more remote regions. This is definitely a positive note since more variety equals more anonymity.
Great customer support – I had the opportunity to contact their support squad during my time here and I can say confidently that they have one of the premier teams out there. They helped out within minutes of contacting through their live chat feature and gave me a step-by-step so that's a very good sign.
Negatives:
Not enough configurations – While they do have enough features – apps, great encryption protocols and so on, I feel that they could work on more options for customization of the VPN for your personal use.
Connectivity logs – the thing that concerns me the most are the connectivity logs that PureVPN keeps.Even though their temporary of course, I still don't want them to register what I'm doing and what my habits are. This is definitely an area that they can improve on. Perhaps making the logs shorter would do the trick.
Overall judgement:
A simple all-around option that isn't pricey and good for beginners. A company that has potential to grow even further later on.
All in all
I've talked about my 5 options for a free VPN trial out there. Each of these options is worth considering depending on what you're looking for.
With so many dangers on the internet out there, it's better to act now and start securing yourself online!