5 WordPress plugins to make your business website excel
As a business-owner you already know that maintaining an appealing website is the definite key for success nowadays.
WordPress is a great CMS that gives a lot of flexibility for those using the platform. For this reason I wanted to look at some useful plugins for businesses out there.
I present to you, my top 5 WordPress plugins for business websites in 2019.
Yoast SEO toolkit
Without a doubt search engines are of the utmost importance when it comes to your business marketing technique nowadays. In fact, content is the most important piece of your site that promotes it and interests visitors.
Yoast SEO is a freemium plugin that allows you to optimize your content according to the latest SEO standards. What's great is not only that it's smart, but that it's also very simple to use. That means that even those who do not know much about SEO can guide themselves in accordance with the plugin.
One essential function in the plugin is the "Focus keyword" function which allows you to designate the main keyword of the copy you are writing. The in-built analysis tool helps to figure out whether your image alt tags, meta information and headings follow your focus keyword. This allows for search engines to more easily register your post's content and to indicate what it's about.
Finally, there's a readability scale feature that automatically checks whether or not your content is ready for publication in terms of easiness to read.
Overall, I believe it's one of the best free SEO plugins out there. Yoast SEO is definitely my go-to when it comes to optimizing content.
Google XML Sitemaps – set up your site structure
A very simple, yet essential tool. This one allows search engines like Bing, Yahoo and Google to index the new content that you're publishing with more ease. This is done with the the help on an XML sitemap.
For those who don't know an XML sitemap is a protocol that allows a webmaster to inform search engines about the URLs on a website that are available for crawling. In its most simple sense, its an XML file with a list of URLs from your site.
By activating this plugin, you will automatically create an XML sitemap for your website and make it more easy to index. In a sense, you provide search engines with a blueprint of your site's structure. That way, they can retrieve results more efficiently.
Now whenever your post another awesome blog entry, search engines will be notified by the plugin itself, so you don't need to worry about any content indexation issues in the future.
WooCommerce – all you need for your e-commerce
WooCommerce is another essential for any businessperson ready to take-off. It's designed in a way to help you anything you want on your website. This especially useful for those who plan or already own an online store.
Perhaps a selling platform is all you need to boost your website to the next level? Even if you don't sell anything directly now it's best to prepare yourself for the future and set up your platform right here and now.
There's multiple options that you may implement for your uses as well. For example: shipping options (free, pickup locations, rates, etc.); products (physical, digital);payment options (cards, PayPal) and so on. What's great about it is that you can literally sell anything you want.
All you need to no is set it up correctly and activate it. There's endless customization capabilities according to your convenience like extra add-ons for example.
G-Analytics for WordPress. All the analytics you'll ever need
You probably heard about it, but Google Analytics is a really useful tool for getting in-depth with the intricacies of your website traffic. Better understanding of your audience and what interests them the most is a great to not only to sell, but to make sure your traffic grows in the future.
The Google Analytics tool designed by MonsterInsights allows the users to access the platform straight from your website without the need to open it in a separate tab. That means real-time time metrics and even some more advance toolkits will be available right at your fingertips.
Since the plartform is made free for use by Google, the plugin designed is free as well. If you want to go very in-depth with your analytics and see conversion rates, traffic metrics, product populairity and other good stuff, this is the plugin to go with.
MailChimp plugin for WordPress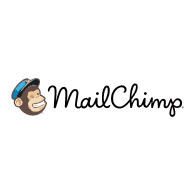 Mailchimp is one of those tools that I would easily recommend to my friend whose struggling to manage his subscribers and keeping up with his email campaigns. Even social media pretty much rules the digital world, emails still remain very relevant, especially among older audiences.
With few clicks within the plugin, you can set up this neat marketing platform on your website, without the need of opening millions of additional tabs. Great looking subscription, contact and checkout forms will boost your efficiency in no time.
Oh and you may integrate it to other plugins like Contact Form or WooCommerce as well. More convenience for you!
All in all
Here's 5 plugins I deem essential for any business online out there. Of course, different types of businesses may require additional or different ones, than those on my list.
Have any suggestions on what plugins I should include as extras? Leave a comment below!