Awesome Apps to Enhance your Productivity in Daily Life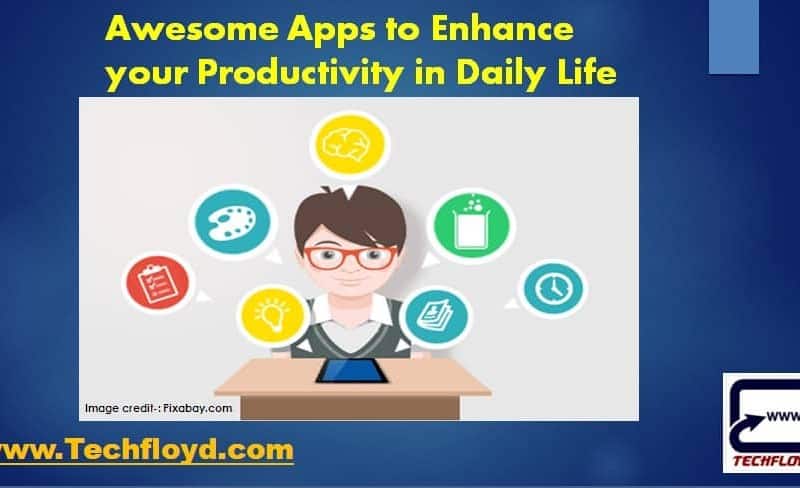 Awesome Apps to Enhance your Productivity in Daily Life
Productivity means to perform more in less span of time. Productivity Apps Helps us to perform more task in less span of time there are so many productivity apps available over internet.
In professional world good productivity can lead you ahead of your colleague which will result better growth in a organization but it also depends upon organization culture and the the person whom under you are working .
Apps to Enhance your Productivity in Daily Life
if you are not getting good recognition from your organization for your effort do not disappoint , try to switch to a good organization by enhancing your skill. monitor your productivity on daily basis and sharp your skill, a better productivity not only helpful in professional life but it also helps to manage your daily task.
There are lots of productivity Apps available over the internet. in this post I am going to list best 5 productivity Apps which will help to enhance your productivity in daily life.
Slack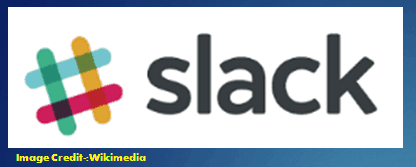 Slack is a cloud-based set of team collaboration tools and services Slack is stood for "Searchable Log of All Conversation and Knowledge". While Slack no longer uses IRC (Internet Relay Chat) back end but Slack offers a lot of IRC-like Features.
All content inside Slack is searchable, including files, conversations, and people. Slack integrates with a large number of third-party services and supports community-built integrations.
Major integrations include services such as Google Drive, Trello, Dropbox, Box, Heroku, IBM Bluemix, Crashlytics, GitHub, Runscope and Zendesk.
Pocket
Pocket, previously known as Read It Later, is an application and service for managing a reading list of articles from the Internet.
It is available  for macOS, Windows, iOS, Android, Windows Phone, BlackBerry, Kobo eReaders, and web browsers. The application was originally intended only for desktop computers.
The application allows the user to save an article or web page to remote servers for later reading. The article is then sent to the user's Pocket list (synced to all of their devices) for offline reading. Pocket removes clutter from articles and allows the user to adjust text settings for easier reading.
AfterShip
If you are working at your front desk of your office and you are responsible for to collect, track and monitor the delivery of shipment then you must have Aftership because it is #1 shipment tracking platform.
With aftership, you can sync tracking number to your aftership account to access anywhere and one of the awesome parts of aftership is it supports almost all major courier service.
Google Authenticator
I think there is no need to tell about two-factor Authentication most of us aware of and we use it in our daily life. Google Authenticator is not only for to use Google Services but also for Other Services.
For Example if You are Using WordPress then you can use Google Authenticator.  Google Authenticator is very useful when you lose your device and got locked out of all of your accounts.
Google Authenticator provides secure cloud encrypted backups so you will never lose access to your tokens again. Google Authenticator uses the same algorithm banks and the NSA use to protect their information.
Google Docs
Google Doc is Awesome service of Google, It is reinstalled Apps in most of the Android Devices. Google Doc is a most powerful tool for both Individual like independent blogger like me or a collaborative writer.
Google Doc  Supports Voice to Text Input which is pretty handy if you do not like typing…Many pro bloggers who run Multi-Author site uses Google Doc for collaborative writing because all document stored in the cloud and automatic save option inside the Google Doc.
Major tips for boosting productivity with Google Docs
Familiarize yourself with keyboard shortcuts: Learn and use keyboard shortcuts to navigate and perform actions quickly within Google Docs. This can save you significant time and effort.
Use templates: Take advantage of Google Docs' built-in templates or explore the Template Gallery to find pre-designed documents for various purposes. This can help you save time and maintain consistency in your document formatting.
Utilize collaboration features: Google Docs allows real-time collaboration with others. Use features like comments, suggesting mode, and simultaneous editing to streamline collaboration and enhance productivity when working with teammates.
Use headings and styles: Apply headings and styles to your document's sections and text. This helps organize your content, create an outline, and makes it easier to navigate through lengthy documents.
Master revision history: Take advantage of Google Docs' revision history feature to track changes, revert to previous versions, and collaborate effectively with others.
Explore add-ons and extensions: Google Docs offers a range of add-ons and extensions that can enhance your productivity. Explore the Add-ons menu to find tools for citation management, document formatting, grammar checking, and more.
Utilize document outline: The document outline feature in Google Docs provides an overview of your document's structure. Use it to navigate quickly to different sections and maintain a clear structure.
Leverage Google Docs offline: Install the Google Docs offline extension or enable offline mode to access and work on your documents even without an internet connection. Any changes made will sync once you're back online.
Use Explore feature: The Explore feature in Google Docs allows you to search the web, find related information, and insert images, links, and quotes directly into your document. It helps streamline research and content creation.
Create and use custom templates: If you frequently create documents with similar formatting or content, create custom templates in Google Docs. This allows you to quickly start new documents with the desired structure and formatting.
Utilize voice typing: Google Docs offers a voice typing feature that allows you to dictate your text instead of typing. This can be a convenient and time-saving option, especially for longer pieces of content.
Take advantage of table of contents: If your document has multiple sections or headings, insert a table of contents to create a clickable reference. It makes it easy for readers to navigate through the document.
Explore advanced formatting options: Google Docs offers various formatting options such as columns, tables, and page breaks. Familiarize yourself with these features to enhance the visual appeal and structure of your documents.
Work offline with Google Drive desktop app: Install the Google Drive desktop app to sync your Google Docs files with your computer. This allows you to work on your documents using local software and sync changes when connected to the internet.
Use "Explore" in Google Docs mobile app: When using the Google Docs mobile app, tap on the "Explore" button to get suggestions, search the web, and find relevant content that you can quickly insert into your document.
Conclusion
There are many Apps available over Google Play store, iStore and Windows Store , In this post I have tried to figure out best App to enhance which can help to enhance productivity in daily life, if you have any other app which can help to enhance productivity in daily life please mention it in the comment section.