The 6 best CouchTuner alternatives to use in 2020
If you're keen on watching an occasional movie or two for free, you probably heard of CouchTuner, one of the most infamous streaming websites in recent years.
Founded way back in 2010, it quickly rose in popularity as more and more users discovered their vast content library.
And by content library I mean, pirated content of course.
As a result, the authorities had to shut it down.
Since the closure, however, many clone websites have emerged, maintaining the same name of CouchTuner, just with other subdomains.
Apart from being littered with ads, their also rather unsafe to the viewers of the website.
In this article, I want to talk about the best CouchTuner alternatives, which can be used to view content for free online. In my opinion, they have far better functionality, user-friendliness and are safer than the straight clones of CouchTuner.
So, without further adieu, let's dive straight into the meat and potatoes.
First things first, was CouchTuner a safe website to use?
Well, in terms of safety for your personal data, I'd say it was mediocre. It didn't have a thing like an SSL or something like that, but it didn't expose you straight away to possible third parties.
In terms of viewing the content of CouchTuner, well, of course it was unsafe, since most of it was pirated.
By using the website regularly, users exposed themselves to possible legal implications from the authorities.
The good thing was that in order to enjoy your favor stuff from HBO, Amazon Prime, Marvel and so on, you didn't need to register, a few clicks of a button and you are right there watching it.
This is far worse with CouchTuner clones that are available today, however. Not only are you exposed the same way to law enforcement, there's far more ads and links to other websites that could potentially be infected with malware, and could be used to infect you.
You're best off using different alternatives or protecting your identity with a VPN.
Take a look at my top choices for VPN trial services to test out this year, to find the best one for you.
Anyway, on to the list of alternatives.
The best CouchTuner alternatives to use in 2020
Like I've mentioned earlier, CouchTuner as well as many of its clones are pretty dangerous websites to use on the regular, both in terms of streaming pirated content and potential exposure to malware both for PC and mobile users.
In order to not break any laws, the safest practice would be to use streaming services that are legal and have the right to host the content they are hosting. Or just choosing safer website if you're planning to watch content illegally anyway.
Many of these websites are either completely free or offer very affordable subscription fees, so as a result, you can enjoy your shows and movies completely within legal boundaries and simultaneously stay safe.
1.Netflix – my top choice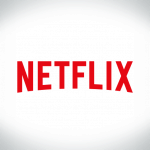 Ok, ok, I can already hear you getting angry and clicking away from this article for choosing such a mainstream website as a top choice.
Before you go, however, hear me out.
Honestly, the more I think about it, there simply isn't a more complete streaming service available out there. Endless supply of documentaries, TV shows, movies, not to mention the wonderful exclusives.
"But… but… I wanted a content streaming platform for FREE."
I hear you, but isn't the largest streamable content library on the internet worth spending a few bucks a month?
I mean for a once month payment, you get basically anything you'd want to watch.
There's three available plan packages basic, standard and premium with prices ranging from 7.99 to 12.99 per month. If you don't need anything fancy like 4k quality and so on, the base plan will be more than enough.
So my recommendation is simple, if you're looking for the best alternative to CouchTuner, join the ranks of Netflix users and enjoy everything completely safe and legally for just a small monthly fee.
2.SolarMovies
Now this is where we begin to explore my choices for completely free streaming alternatives to CouchTuner.
The first one I want to mention is called SolarMovies. This platform allows users to watch and enjoy different movies and TV shows without any fees or even registrations.
Not only you get to explore each of them by genre, you get to rate and recommend them to others if you're willing to do so. Moreover, you can place content requests if there's something you want to see in the future.
The site doesn't host any of its content themselves, instead linking to third-party providers. Now, I did mention that third-party website could be questionable in terms of possible malware and such, however, I think that the links found here are rather safe for users.
Since it's not completely legal, you might want to fire up a VPN for it.
3.Vumoo
If you don't mind it's ridiculous name, Vumoo is a rather pleasing free alternative to CouchTuner.
There are popup ads here, however, so get your adblocker ready if you want to avoid seeing any of them.
Like with the previous example, there is no need to register or subscribe anywhere in order to watch the things you want to.
Here you also get a pretty neat advance search system which allows you to filter or sort the content you're looking for by rating, genre, runtime etc.
It's simple to use and I definitely recommend it.
4.Soap2Day
This alternative differentiates itself from others by offering all of their streams exclusively in HD quality.
Like with others, there's no sign-up process necessary, and all of its content library of movies and TV shows is available right then there.
For search filters and sorting, there's the option to group movies by IMDB rating, popularity or newness, year and genres, it's your choice.
While I'm very impressed with their library, I still didn't found some things I was looking for, so as a result I bump this alternative down a few places. Nevertheless, it's a website that will surely deliver what you're looking for.
5.WatchFree
Another website with an interesting name, which, well… allows you to watch free…
Ok, in all seriousness, the platform is really good not only in its content library, but filtering options and especially in its design for the user.
Taking HD streams as well as great speed in consideration as well, WatchFree is a site you definitely want to use for watching your favorite TV shows and movies.
While no registration is needed, there's an official Facebook page for the platform, which you can follow and receive the latest updates and releases for movies.
Like with others on this list, the site doesn't host its own movies, but rather provides a group of links to other websites which do host the TV show or movie.
Overall, WatchFree is definitely a good option for an alternative to CouchTuner.
6.MovieWatcher
Finally, there's MovieWatcher. This platform, like others, provides great streaming quality and provides everything for free without the need for a registration. However, what differentiates it from others is its content library.
Not only do you get movies and TV shows, there's podcasts, talk shows and even music available for you to enjoy. Moviewatcher has different genres and types for all of them on the platform.
With a simple sorting platform, you'll find anything you're looking for without any issue. So choose MovieWatcher if you're looking for something extra, not only movies or TV shows.
Why using a VPN should be one of your top priorities still
Apart from Netflix, neither of these plaforms are legal in nature. If you want to avoid any issues with copyright authorities, you best minimize your online presence by hiding your location and identity via a VPN service.
Such a service helps you to encrypt your online activities from snooping eyes and ensure maximum security. The reason why CouchTuner was cancelled was not only because of activity from governments, but security vulnerabilities as well.
Eventually it got infected with malicious links which endangered users. This led to a drop in viewership.
All in all,
In this article I've discussed my take on the best alternatives for alternatives to the CouchTuner streaming service. All of them are great in their own regard, so fire up a VPN, use incognito and enjoy your movies or shows completely for free.
Or… Just buy a Netflix subscription of course…