5 best Mailchimp alternatives that can offer just as much and more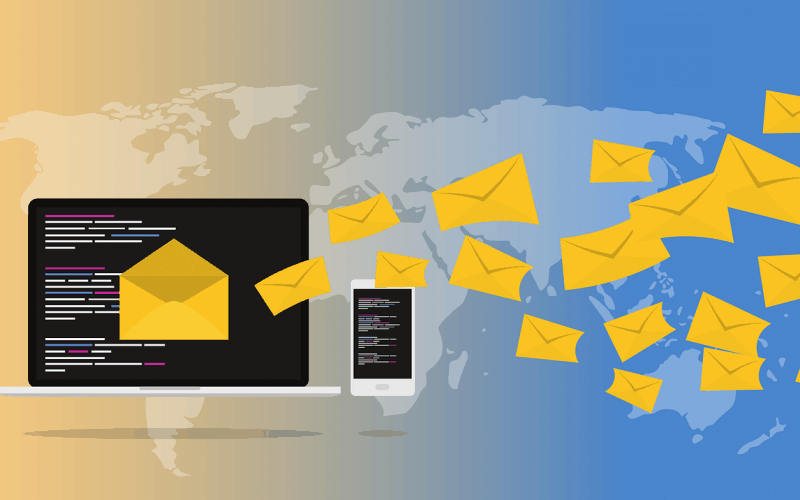 An Email Marketing Service or simply EMS is a type of software used by small to medium businesses for composing and launching various email campaigns in order to engage audiences.
Mailchimp is arguably the leader in this regard.
The platform is appreciated by thousands of businesses out there, with its simple email creation, automation options and other flexible features when it comes to launching campaigns online.
However, many of its more advanced stuff is only available to premium users, like in-depth analytics, branding possibilities, marketing channels and so on.
In this article I want to talk about the best Mailchimp alternatives of 2020 and give my thoughts on them.
I honestly believe that these 5 platforms are better than Mailchimp, however, not many people know about them.
Without further adieu, let's discuss the list.
Looking to boost your SEO? Check out my 10 Best Free Seo Audit Tools list.
1.GetResponse – the best Mailchimp alternative for any business
GetResponse in my opinion is the perfect platform for automating all of your content marketing efforts. This not only includes email campaigns but also things like an autoresponder system, a webinar platform and even a landing page-builder.
What is really surprising is the amount of functionality you get from their basic plan, which is only 15$/month. It covers basically all the core things that the platform can do, which, in my opinion is great value.
Basic features include:
Email marketing options
Autoresponders and automation templates
Landing page generator
Sales and lead funnels
Facebook Ads platform
E-products selling platform
If you are looking for Mailchimp alternatives that offer a variety of functions that can help you take your email marketing efforts to the next level then GetResponse is definitely the way to go.
Aside from being your standard email automator which you can create and edit, you also get the opportunity to create an engaging landing page for users which you can then upload to your website. Hell, you can even host your own webinars, create entire series of tutorials or instructional videos with the help of this tool.
In my opinion it is great for both beginners and more advanced users who work with huge amounts of content. Some folks might find it challenging at first, however, once you get the hang of it, you will fall in love with the platform without a doubt.
Reasons for it being a better Mailchimp alternative:
More capabilities – GetResponse simply offers you more options for an all-around marketing effort. While Mailchimp focuses on email creation, automation and management, GetResponse goes as far as offering you a platform for creating and hosting webinars and even creating landing pages for your website. All of this comes with a stable monthly price and online courses for you on how everything works. You won't get a better bargain than this in my opinion.
Less complicated design – I'd also argue that GetResponse is a less complicated tool from a design standpoint as well. Even though there's a lot more stuff you can make, edit and move around I feel like GetResponse does a far better job of grouping stuff together and making it clear and easy to reach for the user. I always hated the way Mailchimp menus operate and how a click can bounce me to a completely different page I didn't want to go. Especially if you're making an email campaign.
Better support – lastly, I think they have a far better support system for their platform than Mailchimp. There were a number of times where I needed some urgent help as I created my lead lists and email campaigns to work on my campaigns, but often, Mailchimp took really long to respond and I had to figure things out basically myself. With GetResponse, the few times I did contact them, they were very helpful and quickly responded to my queries.
2.Omnisend – much more than just automated emails
Omnisend is the perfect platform for those who don't simply want an automated email system, but a more viable option for ecommerce. This tool includes options for social media marketing, as well tools for your website.
Just like with the previous alternative to Mailchimp, for a mere 16$/month you get access to their Standard plan which covers the things offered with their Free plan and some extra useful functionality. Well worth the price, in my opinion.
"Standard" plan features include:
Email Campaigns
Signup Forms, Boxes & Pop Ups
Reports
SMS Campaigns & Automation
Automated Email Workflows
Audience Segmentation
24/7 Email & Chat Support
If you are looking for one of the best Mailchimp alternatives with plenty of ecommerce options, then Omnisend is definitely the tool for you.
Not only can you send your typical automated emails, you can generate content for SMS messages, push notifications and social media platforms (WhatsApp, Viber, Facebook Messenger and others).
Along with this, if you work closely with Shopify based websites, then Omnisend can offer you another advantage, which is perfect integration with Shopify. Since Mailchimp no longer supports it, it's an obvious plus for the alternative.
Reasons for it being a better Mailchimp alternative:
More features all-around – as I've mentioned when describing other Mailchimp alternatives, Mailchimp itself is mostly an email platform, I'd argue that it is its main focus. Meanwhile Omnisend gets you options for SMS building campaigns, make push notifications for your website, as well marketing options for Facebook Messenger and WhatsApp, though with their more expensive plans it should be noted. Still, you can get much more out of it, to my mind.
Great for any business – no matter your size, the platform is designed to accommodate any business no matter whether you're a startup or a huge corporation trying to develop a system of engaging customers. I say this because Omnisend's more advanced functionality is easily comprehensible even for those who don't have much experience working on these types of marketing campaigns.
24/7 support system – just like with the previous Mailchimp alternatives I've mentioned, Omnisend has great support. I mean, you don't usually see a 24/7 support option from your email automation tools, but it's what you really get. Just drop them a line if you have any issues and I'm sure they will take care of business very effectively, speaking from my experience of course.
3.ConvertKit – one of the best Mailchimp alternatives for bloggers and content creators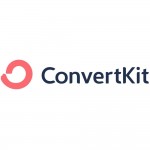 With Convertkit, it's all about giving more power to the blogger and making it into a marketing stronghold for your business. If you're an online creator looking to boost your website and collect some valuable leads, there's no better blog option than ConvertKit.
Their "Complete" plan starts for 29$ per month which include not only Email campaigns, landing page designs and the ability to manage huge subscriber numbers. Considering that their plans are fully customizable depending on your situation, this tool option is well-worth its price.
"Complete" plan features:
Unlimited, customizable CTAs & signup forms
30+ premium landing page templates
Unlimited traffic
Customizable domain setup
Mobile responsive designs
Seamless Unsplash integration
Manage 1,000 subscribers
Send email broadcasts
Subscriber tagging
Reporting
Visual automation funnels
Automated email sequences
90+ direct integrations (incl. API)
Free migration from another tool
Creator community and dev support
If you are looking for Mailchimp alternatives that are really creator-focused, you won't find a better option than ConvertKit in my opinion. In terms of subscriber lists the limits are endless.
Yes, the tool only has one plan for businesses, the price of which varies depending on how much subscribers you have.
This flexibility is very beneficial for businesses who are just starting up and simply can't afford paying huge money. The idea here is that you get the full functionality from the start and only pay for the subscriber list size.
As for other notable options you get more than 30 premium landing templates which are responsive and can be easily adapted for any niche and website. You can also get in-depth reports about your subscriber behavior at will, as well as migrate from another automation tool, if you already have a Mailchimp list, lets say.
This alternative can offer a lot of things, which is why I recommend it.
Reasons for it being a better Mailchimp alternative:
Simple interface – even though the tool offers a ton of functionality, the way you navigate through different pages and menus is amazingly easy. This means the platform is well-suited even for marketing beginners who have small blogs and not much experience.The interface aspect is one of my main criticisms of Mailchimp, and I think ConvertKit does a much better job in this regard.
Features – Yet again, I think this alternative can offer more functionality than Mailchimp. Since Mailchimp focuses mostly on Emails and different aspects, you're stuck with just that. Meanwhile, ConvertKit can offer more flexibility in terms of their plans, high-quality landing page designs and responsive contact forms. Which is why I prefer it more.
Integrations – another great aspect of ConvertKit is the fact that it offers more than 90 integration options for your ConvertKit account, meaning you can connect it to many other great platforms out there if you want to receive additional data and make lead collection an even more effective process.
4.FormGet – the ultimate platform for generating user-engagement forms
Another alternative I want to talk about is FormGet, which is another platform that goes further beyond with its functionality. Apart from your standard mail sending, you get options for building different forms for subscribers and even a billing platform which I will talk about more in-depth down below.
Here there's also one plan which goes for 15$/mo. To be more precise, it's 15 bucks for a single form. And before you say that this is hilariously bad value, consider its features below. I think it's really a worthwhile investment.
Features of FormGet:
Unlimited Submissions
Receive Unlimited Payments
Unlimited Payment Accounts
Unlimited Uploads
Unlimited Users
Unlimited Fields
Unlimited Views
Unlimited Storage
Unlimited Webhooks
Unlimited Embedding
Custom Branding
Third Party Integrations
Multipage Forms
Save and Resume Later
Form Logics
Form Analytics
Partial Submissions/Save & Resume
Helpdesk
As I've said above, FormGet is unique in the value that you buy.
Why? Hear me out.
While you indeed only buy a single form from them, FormGet gives you all of its features as listed, you receive competent support, and plus you can set it up for any function you want.
Want to collect leads from your clients? 
No problem, you can store as many subscribers as you want.
Want to create a payment system on your website?
The form can be utilized in that regard as well.
Want to store it on multiple pages?
FormGet got you covered.
And so on.
Basically, you're paying for an item that can be used in many ways due to the flexibility of the platform. This is exactly the reason that I love this tool so much, since it makes all the hassles of creating and managing subscriber lists, basically disappear.
Forget menus and navigations, you can get to work immediately with FormGet, no matter whether you are a small business or larger company. Just purchase how many forms you need and you are ready to go.
If you are looking for Mailchimp alternatives that are stripped down and only retain the very basics, then FormGet is the one tool you want to try out.
Reasons for it being a better Mailchimp alternative:
Simplicity – I'll emphasize this again, since lead collecting here is brought down to the minimum. Everything here is found in a simple list-building form, where you can create a channel for gathering subscribers and use it for your other marketing efforts. I really think more platforms should adapt this outlook.
Integration – while Mailchimp has a fair amount of integration possibilities, FormGet really turns it up a notch. Apart from your standard API linkage, you also get plenty of additional apps you can connect your form to. Considering that it's so flexible in terms of functionality, integration is very important if you want to collect your subscribers with precise data.
Flexibility – like I've mentioned, the forms that you create using FormGet can be adapted for a variety of purposes with the use of content fields. You can create anything from a simple subscriber list, to a place where users can make payments on your website. Not many, including Mailchimp, can offer such universality.
5.iContact – a simple tool for user management and auto-emails
Lastly I want to talk about iContact and what it brings to the table for marketers and business owners. From the very first glance at the tool, you can tell that they mean do to email marketing differently from what's standard, and in my mind they really deliver in that regard.
Their "Base" plan goes for 15$/month and gets you many email automation options, subscriber management and landing page creation, just like others on this list.
Features of iContact include:
Email marketing (Drag & Drop Editor, photo and template editing others, A/B testing)
Marketing automation (Welcome emails, smart sending)
Real-time campaign reporting (Email and automation reports)
Contact management (includes contact forms and allows to segment lists)
Integrations (standard API and others)
Users management (Client folders)
iContact is a terrific tool for those who want to automate their email marketing campaigns the easy way and get some additional functionality as well. A/B testing for example, is a neat method for testing how your website's design elements affect your sales and user behavior in general.
Along with this you get your standard automation tools like welcome emails and smart replies and other tools that help you send out a series of emails when users meet your conditions.
Finally, there's contact management, which allows you to group your subscribers that you have based on the conditions that you want.
If you are looking for Mailchimp alternatives designed perfectly for new marketers and especially new website owners, then iContact is definitely the one to go with. I truly believe small businesses who are just starting their commercial efforts and don't want to be overwhelmed by a complex design, can benefit from the tool a lot.
Reasons for it being a better Mailchimp alternative:
Easy-to-understand menu – this is yet another Mailchimp alternative, I think, does a far better job of grouping everything in place. This saves valuable time as you are able to create and launch your campaigns in mere minutes, as opposed to clicking around in Mailchimp. This is especially important for beginners.
Better support team – Mailchimp is a huge company, which may explain why not all people receive the same quality of support. For iContact, however, their support team is regarded to as being one of the best in this niche. If you want quick answers and help, don't hesitate to contact them. I'm sure you'll be as pleased as I was.
Additional features – I wouldn't say iContact overwhelmingly wins this category, however, there are some functions extra here, which otherwise would require small business owners to spend hundreds of dollars for at Mailchimp. This includes more support for users as well as more email marketing functionality.
All in all,
So, I've talked about my top 5 alternative choices for Mailchimp.
Now, I do want so say that Mailchimp is still a great platform that you can achiever wonders with, however, it complicates user-experience and requires a lot of more spending to do in order to achieve the same results as these mailchimp alternatives help to do.
I hope you found this guide useful, and stay tuned for more tech news!