How to Encrypt MS-Office Document Better In Less Time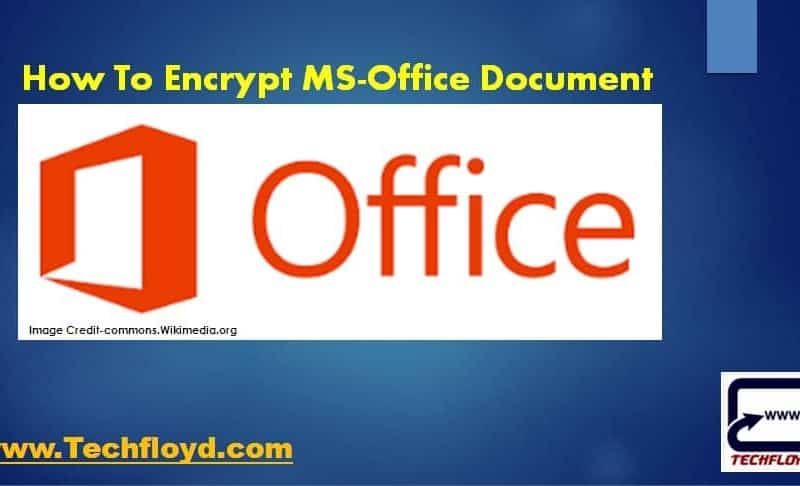 How to Encrypt MS-Office Document-: Microsoft word is the most widely used word processor worldwide there free alternative are available for MS word like Open office but MS word is ahead with all paid as well as free free word processor worldwide.If you are sharing any confidential file to someone then encrypting it with password provide a security layer to your document.In this post we will learn how to password protect a MS word Document.
How to Encrypt MS-Office Document-:
Encryption provides security for document if you are working confidential files  and want to share with other so that only authorized person should access those document.
STEP-:1
Open any MS office Document For newer versions, select File ==>> Info ==>> Protect Document==>> Encrypt with Password. Type in the password you would like to assign and click OK For Older Version of MS Word Document Open File===>>Office Button Icon ==>>Prepare==>>Encrypt Document.
STEP-:2
Now enter the Password to encrypt the document  , then again enter the password for the confirmation. it is all done now your MS document is encryptrd with Password. you can close the document and reopen it to check password protection of the document.
If you want to remove the password protection of a Ms document you can follow the same procedure you will get the option to erase the password to remove the password protection.
Encrypting a MS Word-document is a Great feature of Microsoft office to share a document with your co-workerand allow edit to concern person only, for rest it will be in read-only be careful while encrypting MS-Word document if you forgot the password you can not retive it back so better idea is to note down the password at safe place.
Conclusion-: Encrypting as MS-Word Document is a good way to protect the document and allow only authhorised person to edit but is feature of MS-Office does not gurantee the 100% security of the document , Many methods to break the encryption of the MS-Word Document is Available if you have any other idea to encrypt the MS-Word Document you can leave your comments in the comment section of the post.
If you liked this article, then please subscribe to our Newsletter to get latest updates directly to your mailbox. You can also find us on Twitter , Facebook and Google Plus. 
[addtoany]