Free domain and hosting for 1 year
Acquiring a hosting package that can offer you a free domain and hosting for 1 year at least, can be looked at as the bargain of the century.
After all, setting up a domain with a proper host, along with a decent looking website can give quite the proper impression on what your business is all about.
Though it may seem to be too good to be true, this is exactly what some hosting providers are offering to their clients.
Of course, some extra conditions do apply, but if you're a business owner that's just trying out your luck in the world of e-commerce, having a free package can be quite the help.
Today, we will talk about things like the main focal points of a good hosting package, the nature of a free domain and hosting plan and also present in our opinion the 10 best providers that offer such services.
Can a hosting and domain package be truly free?
Building a website has become the most important way to get your message out in the world of business. However, when you are first starting, you may not want to spend money on making a website.
This is especially true if you're just dipping your toes into the world of e-commerce and simply want to "test the waters" for your business.
A free hosting and domain package can be a wonderful option in this case, since it allows one to save money and spend it elsewhere which can be crucial for a startup.
However, there's always a catch when it comes to choosing a hosting plan that's free and comes along with a free of charge domain name as well.
Running a hosting service costs a lot of money, which means providers have to look at certain alternatives to get back some of their spendings.
One option could be displaying ads on a clients website (which the client has no control over), while other methods involve heavily limiting the amount of traffic allowed and other resources.
This means that choosing a completely free website hosting plan with a domain may not be such a good idea after all.
What can I do if I have a very limited budget?
The majority of hosting providers nowadays offer packages specifically designed for low-budget customers with plans ranging from 1$-5$ per month.
With them, you not only get a hosting space, but also a free domain name along with many other useful features like a free SSL certificate, an email service and even some software or plugins designed for ecommerce or analytics.
These "almost free" hosting packages, we reckon are the best overall option for those that don't have a lot of money to spend.
For just a few dollars or euros per month, you'll have everything you need for a startup.
Anyway, here's our list of the 10 best providers that offer hosting services with a free domain for a very decent price.
10 best cheap hosting providers that offer a free domain name
For a business that has limited money to spend, they naturally will want the best bang for their buck, meaning a hosting plan that is universal and offers a well-balanced service.
Below are companies that offer just that.
Hostens
Hostens, we reckon, is the best hosting provider when it comes to cheap, yet reliable web hosting services that offer everything an up and coming business might need.
This Lithuanian provider offers shared hosting plans that start from just under 1$ per month and give plenty of bandwidth, disk space along with other features that might be crucial for a business.
This includes a free website builder that allows you to create a website with decent functionality with just a few clicks of a button, legendary uptime that promises 99.95% live time and of course a free domain name with the name of your choice.
For just a small monthly payment, you might just get the best cheap hosting service, so go for it if that's what you're looking for.
Hostinger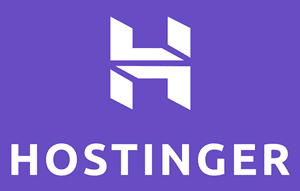 Another great selection for your budget web hosting and free domain needs is Hostinger.
Most of their plans include impressive all-around options for beginners resulting in a great price of just $1.99 per month
You can install your preferred CMS option like Joomla or WordPress, add many useful plugins to boost the commercial potential of your business and of course get a free domain name that comes along with even the cheapest plan.
Since Hostinger prioritizes security of its clients very heavily, you also get an SSL certificate as well as additional protective options for your business. Definitely consider them for a viable, yet fairly unrestrictive option.
HostGator
HostGator has been one of the leading providers not only in the US, but worldwide as well.
This Houston based company has been around since 2002, and throughout time has built a steady reputation as being one of the cheapest, yet reliable web hosting options on the market.
Their cheapest hosting plan, called "The hatchling plan" is just around $2.75 per month. With it you get your typical benefits like an SSL/HTTPS certificate, the ability to create a new WordPress website with one click, an unlimited bandwidth amount and of course, a free domain name.
What's even more interesting is that the provider gives you an option to transfer your website in a simplified manner as well.
So, if your previous provider let you down, HostGator might just be one to surprise you with it's low price, great customer service and scaling opportunities.
Amazon Web Services
Amazon Web Services, often shortened to just AWS, is a range of cloud computing services for developers as well as businesses created by Amazon.
While some of the functions offered involve things like advanced analytics models, business productivity tools, machine learning modules, for those looking to simply host their websites, Amazon has a solution as well in terms of cloud web hosting.
It's main benefits include awesome scalability at any point for the business, practically limitless amount of resources as well a unique pricing model, which involves you paying only for the resources that you use.
And of course, you can also register your new domain name with AWS as well.
GoDaddy
GoDaddy is another veteran web hosting company on this list. Founded way back in 1997, it's not only one of the biggest hosting providers on the planet, it is also credited to be the largest new domain registrar in the world.
For their cheapest plans, you can expect to pay just $1 per month. This econo-package allows one website, up to 100GB of disk space, 10 databases and the ability to install WordPress with one click.
In some interesting extras, you'll also get a free Microsoft 365 email membership as well as a free domain name in your first year.
A great support team, years of industry experience as well as simple web building tools make it one of the best choices, without a doubt.
Squarespace
Many people who never even built or hosted their own website, probably have heard of Squarespace due to their fairly aggressive marketing campaigns, namely on YouTube.
The good thing is that the provider is definitely as good as the commercials make them out to be.
It's main focus is, of course, website building, which customers can do in a simple, drag and drop manner.
While significantly more expensive than its competition, the price is more than made up with the plentiful features that you get.
The "base" plan starts at $12 per month and offers a free domain name of your choice, unlimited storage and bandwidth, an SSL security package, SEO oriented features for website building, hundreds of free templates to make site creation easier along with basic analytical tools.
While indeed pricier, it's arguably the best all-arounder on this list.
Bluehost
It wouldn't be fair making a web hosting related list without talking about Bluehost, one of the largest and oldest web hosting companies on the planet.
Founded in 2003, the company quickly became one of the most proficient WordPress hosting providers globally.
It's most basic shared web hosting plan is just $2.55 per month for the first year.
With it, you get a free domain name to choose for your liking, a standard SSL security package, 50 GB of storage as well custom themes made specifically for your WordPress site.
With a one click install option as well, you'll be ready in no time when it comes to launching your new site from scratch.
InMotion
InMotion is mostly famous for providing users with plenty of options in terms of hosting types as well offering additional website related services.
A combination of a great support team, wonderful hardware that's powering the servers as well as general flexibility is what makes it worthy of a place on this list.
With their basic plan starting at $2.99 per month you get a free SSL certificate, two website places, a free domain name and migration option, 100GB of space, as well additional marketing tools.
This is another great all-rounder with enough speed and flexibility even for first time web creators. If you're on a tighter budget, InMotion might just be the right one for you.
iPage
iPage may be a less known provider on this list, however, they are renowned in the industry for being one of the best economical web hosting providers out there.
Founded in 1998, iPage has since moved on to power around 1 million websites globally in all niches.
With their starter plan coming in at $2 per month, it offers the standard features of an SSL certificate, a free domain name for the first year, a free website builder as well an unlimited amount of storage and bandwidth.
Focusing on first time web creators and e-businesspeople, iPage is sure to surprise many with the amount of features offered as well as great flexibility and scaling.
SiteGround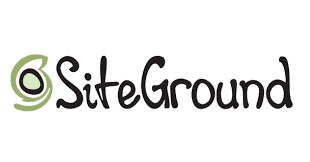 SiteGround mostly made its name by focusing more on ecommerce than anything else, which means that their web hosting plans offer exceptional speed and performance even for the small price that they are starting at.
For just $3.99 per month, one can get up to 10 GB of disk space, a place for one website, limitless traffic bandwidth, as well as a free SSL certificate and website builder.
While this may not seem that much, additional features provided include ecommerce, marketing as well analytical tools, in other words, anything a business might need.
From there on, it will be easy to scale your website accordingly if you like the web hosting services and want to stay as a SiteGround client. We reckon that they might just be the best option for starting businesses.
Features to look out for when choosing a hosting provider that offers a free domain name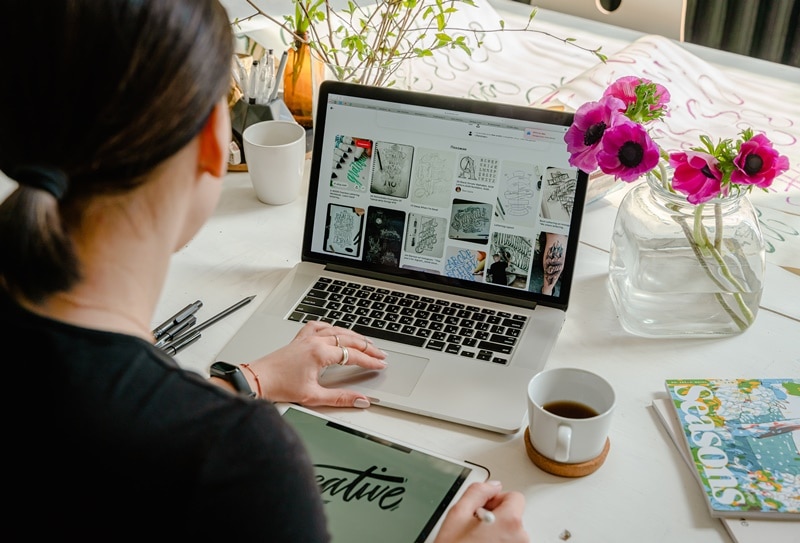 Below we also discuss the main features you should look for in the web hosting companies that you are considering.
Hosting plans are optimized for WordPress usage
WordPress is the most popular and the most simple CMS to use for a beginner website.
Do your research and make sure that the provider you want to go with provides the necessary tools for a WordPress-based website creation and whether or not they offer specific hosting plans for WordPress websites.
Amount of disk space and bandwidth
Even for a first website, a decent amount of disk space and bandwidth are good options to have even in a cheap hosting plan.
Of course, how that space and bandwidth is provided to you is also an important factor, so don't simply look at the stats at face value, but read reviews and see which provider might give you the best overall option.
Some even offer unlimited bandwidth and unlimited disk space, however, you should also pay attention to any additional conditions given to you.
Database and website protection
A simple SSL certificate is certainly not enough to offer your website enough protection.
With spam being an everlasting problem in the world of ecommerce, tools such as Cloudflare DNS protection as well as any additional security for your database is always a welcome addition in a hosting plan.
Free domain name options
Offering a free domain for your clients along with a free domain registration ability is one thing, but what about the naming options for a website?
As you might already know, the importance of SEO for a business website is larger than ever, and one of the factors that could influence your rankings is your domain name.
If you're planning on building a serious ecommerce website, having a spam-like website name certainly wouldn't help.
That's why, before choosing a web hosting provider that offers a free domain name registration, make sure that it won't compromise your business ability.
A capable website builder
Most web hosting providers that offer a free domain name also offer a website builder, a tool for people that are not that tech-savvy.
This is especially advantageous if you want to launch a website as quickly as possible, without having to struggle with setting everything up.
The best website builder will be intuitive, user-friendly and operate in a drag-and-drop manner, allowing the creator to have complete control over their creation.
Of course, these aren't all of the features that might be important for businesses, however, we reckon that these are the key ones.
Additional questions about free web hosting answered
Finally, we want to address the most common FAQs regarding websites that offer a free domain name.
Is a free web hosting plan safe?
Like we mentioned in the beginning, going for a completely free hosting plan is quite risky since most of the time there are heavy compromises made for the service to indeed become completely free.
It is much better and safer to go for a cheap web hosting service provider that comes at a small price, yet offers basic website security benefits, gives you enough flexibility and of course, provides a free domain name registration as well.
Is a free web hosting service any good for my business needs?
Continuing in the same vein, we believe that it's much better overall to settle for a paid option, as it offers no compromises for businesses that are just starting out.
A free domain name and domain name registration, basic security measures, mySQL databases, decent disk space as well as overall flexibility is all that you need to get you started.
Is it possible to get free website hosting overall?
Free website hosting is only available with giving up control over your website, having limited options in terms of resources and being stuck with things like a bad domain name which can make it difficult for your SEO and ecommerce efforts, things that are not worth having a free website for.
All in all
Today we talked about everything you need to know regarding free website hosting.
Like emphasized, a truly free web hosting solution usually comes from a shady website that offers you zero guarantees for your business website.
That's why paying a small fee is much safer and viable, since you still get a free domain name to choose from and many additional goodies to go along with.
We reckon that the providers we've are surely worth your time and consideration if you're looking for your next best option.