The best free drafting and sketching software options for pros and beginners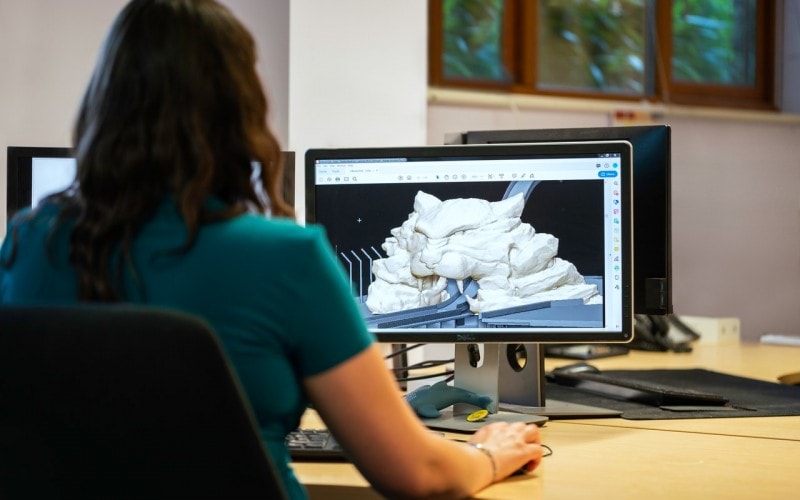 Drafting or sketching a good design requires a lot of skill and experience in order to make it right and of course, not all of us have it.
Luckily, I discovered that you can make simple drafts on your computer with the help of software, which helped plenty of times as I went through with my drawing tasks.
Since you're reading this, I assume you're looking for different options to make quality sketches and drafts on your computer as well, either for work related stuff or school.
Good news, you're in the right place.
What's more is that, the programs on this list are completely free of charge, so you can perform your work without spending a single penny or worry about trial periods expiring.
Anyway, here's my list for the best software options for free draft making.
The 5 best options for free drafting/sketching programs are these
| | | |
| --- | --- | --- |
| Tool | Price | Pro version available? |
| Google SketchUp | Free | Yes (495$) |
| Blender | Free | No |
| FreeCAD | Free | No |
| Draft It | Free | Yes (20£,99£ or 199£) |
| Creo Elements/Direct Modeling Express | Free | Yes (starting at 2,430$) |
Now, on to my thoughts on the programs.
1. Google SketchUp [My top choice]
Google wouldn't be Google if it didn't have a hand in this market as well. Packed with many tools for both 2D and 3D modelling, smart engines and dimension precision, it's "SketchUp" is one of the best options for those who are greatly involved in doing work that revolves around drafts, sketches and other stuff.
Not only do you get tools to create and model your masterpiece but to annotate it, label it or observe it from different points of view to see how the work looks like. Anyway, the program is more than enough to create you basic drafts.
Of course if you're really "Hardcore", there's a Pro version of the app, which Google offers for 495$.
Yeah… That's quite a lot…
But, if you need all extra tools that you get and your work revolves it, it's more than a bargain.
2. Blender
Blender is another program that's quite popular among those who are involved in design. And not without reason in my opinion. It's a great open-source tool for 3D designs, various visual effects or making animated sequences.
Along with this, you also get some additional tools for various tweaks like sculpting, brushes and even a very easy to comprehend menu suitable for both art professionals or complete amateurs looking to try their hand at design.
I'm by no means a professional at it, and even I can understand how the program works. It's definitely one of my go to choices for composing basic drafts and sketches.
And like other tools on this list, of course, it's completely free of charge, so you can check it out at any time.
3. FreeCAD
FreeCAD is another wonderful tool worth mentioning. This open-source program offers many editing and drafting options for your preferred content types and allows you to alter pretty much everything down to the last pixel.
The simple and user-friendly menu ensures that the program could be easily used by experienced artists, hobbyists or even complete rookies that haven't tried anything similar before.
Some of the essential tools in this program include the sketcher for simple 2D items, drawing and architecture sheets and simulations for your created 3D models.
Along with this you get plentiful Import and Export options for your models or other data, so there won't be any issues with figuring out how to start working immediately.
If you like simplicity, yet with great capabilities, try FreeCAD.
4. Draft It
With a focus on 2D sketching and modeling options, Draft It is another platform great to employ by casual users as well fully-qualified draft professionals.
Just recently, the program was updated to Version 3, which included additional tools, faster load times and an even more engaging overall experience. Don't be discouraged by its old school type of design though. This program is definitely a beast.
For its features, it offers users things like dynamic editing tools and drawing options like lines, circles, arcs and others.Along with this, you get the options to Export your works or Import models in different formats, so the formatting problems are solved as well. Finally, there's even a printing option for your created sketches, which may seem as a small detail, but not every program of this type has it (trust me I've tried many out).
This is more than enough for your models in my opinion. Of course, you can take it to the next level by purchasing one of the pro versions which offer much more neat stuff.
5.Creo Elements/Direct Modeling Express
What's a bit different from others with this program is the fact that it allows you to create and edit in real time, which is why it's so popular among those heavily involved in 3D models like architects and so on.
With plenty of functionality options like drag and drop, push and pull, cutting and pasting, creating a desired assembly will honestly be a piece of cake.
Need to make a 2D graphic from your 3D model? Few clicks and you're done. That's how simple it is to operate the program.
Even for those who are completely unfamiliar with how sketching programs work, there's plenty of help prompts that will guide you through the process. And if you're still stuck, there's plenty of online tutorials that will help you achieve what you want.
There's also a Pro version avalaible for it with prices starting at a whopping 2,430$. Unless you're a business, I doubt it will be an option for a single user.
To conclude
Designing and sketching shouldn't be a hassle in my opinion and it's great that there are plenty of options for free tools so that even the greenest of folk would get the idea how such tools work.
On the other hand, if you're an architectural, engineering or interior design professional with years of experience under your belt, you won't be disappointed with these software options as well, since they really do what they're supposed to do, which is help with drafting and sketching your design models.
The best part? To find the tool that works for you best, you won't need to empty your wallet, not even a little bit.
So go on there, try these out and the tool that will do wonders for you!