Link insertion. What to know and how will it help you grow?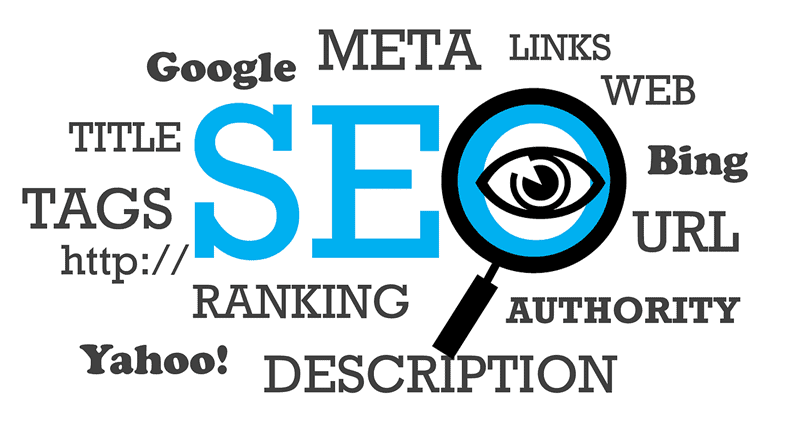 Link insertion is one of the most popular link building strategies that bring fast results in SEO.
Link insertion refers to the process of adding a hyperlink, also known as a backlink, to a piece of digital content such as a web page that was published long ago. The purpose of a link insertion is to get a backlink from a website's article, title page, footer or sidebar.
This strategy typically involves getting in touch with high authority and topically relevant websites in an attempt to get a link in order to grow your websites' own authority and help its rankings.
However, it's not that simple to implement this strategy correctly.
Let's take a closer look at link insertion process, the right methodologies to follow as well as the benefits of working with a SEO agency in this regard.
Example of link insertions
Imagine a well-known automotive website "A" is publishing an article on car maintenance for the winter. Your website "B" got a great article which is a guide on how to choose best tires for a particular season. On website "A" the article highlights the importance of having proper tires for the cold weather, which could be a great opportunity to include a link back to your website "B", particularly to that guide's page.
Asking the "A" website owner to add a backlink to your website in his article a known as a link insertion technique.
The benefit in this case is for your website "B" is getting a link from highly relevant content. The benefit for readers is the convenience to follow the link and read that detailed guide. The benefit for "A" website's owner could be whatever you offered him for adding that link in his article on website "A".
So far this method of acquiring a link is considered to be a "white hat" SEO strategy can bring you great benefit if used correctly.
What are the most important areas when it comes to link insertion?
Link insertion typically revolves around two main areas which is building the links themselves as well managing them properly.
Below I discuss these dimensions more in-depth.
Link building
There are a number of SEO firms that offer link building services, however it's important to pay attention to what methods are being used to create those links.
It's far easier to create worthless links from low quality blogs, with minimal traffic than it is to compose relevant, on-topic ones from websites that have large organic traffic.
A good SEO firm will make sure that a website only receives valuable links that really boosts it.
Link management
Link-building isn't a process done quickly as many issues can occur. A website might close, your articles could get deleted and, thus, your links will be lost. The job of a SEO team will be to monitor your link profile on the regular.
If links are lost, they will need to be replaced and other issues addressed. So, a proper team will offer their management as well.
How to choose an agency for link insertion
Like I mentioned earlier, I believe that SEO firms are your best bet when it comes to building backlinks for your website. Sure, you can do this on your own, but it will consume a lot of time, plus it will be difficult to find the right resources for you to get links back from.
With a team of professionals, everything will be much smoother, and you can be sure that you will help your website grow in the right way.
However, there are some things that you need to pay attention to when deciding on which firm to go with.
Below are the features I recommend keeping in mind.
No low-quality links – your links should be from strong, authoritative websites that can help your website out. Request proof from a firm, that they indeed have the right resources for that.
Custom anchor text – you should be able to choose how a visitor see's your link. If you're not sure, consult with the firm what text would work best for the link.
Decent build time – request concrete details on how long will it take to build your new links and what the turnaround time will be.
Constant updates – a SEO firm shouldn't leave you in the dark and provide regular updates with documentation on how your links are being built.
The right to choose DR – links with higher DR will be more valuable, so a firm should give you an opportunity to purchase the best possible links. However, they might charge you extra for them.
Will place the links correctly – it's very important to place the link correctly on the right website and within the right content. A good SEO firm will know what they're doing.
What are some link insertion practices that should be avoided?
It should be said that the practice of building links correctly is a tricky one. Search engines like Google want you to earn the links to your website naturally and not build them using a strategy aimed just for that.
Some website owners don't want to wait and are tempted to engage in spam practices which involve creating many links over a short period of time from low-quality unauthoritative websites, but doing this can only bring you harm and punishment for your rankings.
For website owners to avoid confusion and earn links the correct way, search engines clarified what practices should be avoided in this matter.
Link purchases – in recent years, many search engines have developed means to reduce the influence that bought links have on search rankings. While you can't tell which links are natural and which were bought from a first glance, engines do have patterns that help them identify foul play involved. Websites involved in this practice are punished severely.
Exchange of links – this is a practice which involves website owners exchanging links between themselves in order to boost both of their websites. While this does not necessarily mean a violation of search engine guidelines, depending on such a practice regularly and exchanging many links constantly, might trigger a spam punishment.
Spammy links – back in the day, spamming links was the most popular means of manipulating search results. However, since then, Google, as well as other search engines have developed their algorithms in such a way, that the effect of link farms is rather minimal these days. The only thing that you'll get from getting involved with them is getting punished by Google.
There aren't the only questionable SEO methods of course, as people find new tactics regularly, to try to trick the system. However, search engines aren't standing still as well. So, these tactics won't bring much benefit to those involved.
Why is link insertion important?
You might be thinking, well, are links really that important for my website? The answer is yes, as they can help you in the eyes of the search engine dramatically.
Below talk about how exactly links help a website.
Connecting your website with other resources
If you expect your website to be ranking high, no matter the niche, one of the best ways is to connect them with others. Naturally, links are indicators for search engines that websites are linked with each other.
Regardless of whether you're planning on working with a SEO firm or not, you'll want to make sure that your website is connected to as many outside parties as possible. Naturally, this also means making sure that your backlinks are from a strong website and appear in the right context within the text.
An SEO firm, however, can help you create those backlinks in a relatively faster manner as they have right resources as well as the connections to make sure your profile is created.
Getting noticed with guest posts
Another way in which you can both get a backlink, as well raise interest in your brand is via guest posting. This method involves you writing a text that's valuable to both you and the other party, and posting it on their website, with a backlink back to yours.
If the website has an active readership, you might just interest them in what you're offering, or your own articles if they are relevant. So, guest posts can be a great way to promote your business, as well as make your website more appealing for search engines.
A diverse link profile
Lastly, link building will help you build a properly structured and well-balanced link profile from valuable internet resources. You can analyze your current profile using many free SEO tools as they will help you understand your own website, your competition and how many links you need to build.
Always remember that your link profile should be a healthy one, meaning no trickery involving getting links unfairly, manipulation and so on. The world of SEO is a slow moving one, however, the benefits of such labor are immense.
How fast can I expect a link profile built?
As a website owner, you'll obviously want quality links which take longer than casual ones. The typical turnaround for a profile is typically 3-4 weeks, but that depends on how many links and or guest posts you've ordered.
In this case, either you or an SEO firm will have to contact the webmasters of the sites that you plan on getting relevant links from and start from there.
How long till I'll be able to see the effects of the links?
This is impossible to answer since it all depends on how quickly the search engine will index them. Various SEO factors also affect this including on-page factors, what your competition is doing and so on. Generally, 2-4 weeks are a safe bet.
How many links do I need?
This depends on your website's situation, your competitors and so on. An SEO firm will not only help you get the necessary amount of relevant links, but help balance your link profile as well. Also, it's important to know that link building shouldn't be a one-off thing as doing it consistently for months will bring even greater results.
A good SEO firm will use these and other white hat methods for link insertions.
All in all
In this article, I've talked about link insertions and their importance in building a strong website SEO-wise. They are certainly a great way to grow your rankings, however, patience and hard-work is necessary in order to maximize the benefits.
While many website owners are indeed tempted to go the faster and unclean route, this usually leads to punishment and no meaningful gain for their website.