How to Make a Movie out of Your Images, Audio and Video Clips
How to Make a Movie out of Your Images, Audio and Video Clips
In this post you will learn how to make a Movie out of Your Image, Audio and Video Clips. If you are interested in creating your own videos, you may be interested in trying to create one on the Internet. Making a family movie should be a fun project. Let's take a closer look.
To make a movie from your images, audio, and video clips, you can follow these steps:
Collect your media: Gather all of the images, audio, and video clips that you want to include in your movie and store them in a single folder on your computer.
Choose a video editing software: There are many video editing software options available, both paid and free. Some popular choices include iMovie, Adobe Premiere Pro, and Windows Movie Maker.
Import your media: Open your chosen video editing software and import your media files into the program. Most software programs have a drag and drop feature to make this step easy.
Arrange your media: Arrange your images, audio, and video clips in the order you want them to appear in the movie. You can use transitions and effects to create a more polished look.
Add text and music: If desired, add text to your movie and choose background music to accompany your video.
Preview and export your movie: Preview your movie to ensure it looks and sounds the way you want it to. When you're satisfied, export your movie in a suitable format for sharing, such as MP4, AVI, or MOV.
By following these steps, you can create a movie from your images, audio, and video clips to share with friends and family.
Actionable Tips for Making a Movie
Plan your movie: Before you start editing, create a storyboard or outline of the sequence you want to follow. Decide on the message, theme, or story you want to convey and choose appropriate images, audio, and video clips accordingly.
Use high-quality media: To ensure your movie looks and sounds professional, use high-quality images, audio, and video clips. If you're using a smartphone to capture media, make sure it's set to the highest quality possible.
Organize your media: Keep all your media files organized in a single folder on your computer to make it easier to import them into your editing software. Label each file appropriately for easy identification.
Keep it concise: Keep your movie concise by limiting the duration of each clip and avoiding repetitive content. The ideal length for a movie is typically between 2-5 minutes.
Use transitions and effects sparingly: While transitions and effects can add a professional touch to your movie, it's important not to overuse them. Too many effects can be distracting and take away from the overall message of the movie.
Choose appropriate music: Choose background music that complements the theme and mood of your movie. If possible, use royalty-free music to avoid any copyright issues.
Edit audio separately: If the audio quality of your video clips is poor, consider editing the audio separately using audio editing software. This will ensure your movie has clear, high-quality audio.
Making a movie with Stupeflix
Stupeflix is a website for those kinds of people, so why not create a video there? Whether you decide to get a paid plan, or use their video editor for free, you should use it.
Follow the Following Steps to Create a Movie out of Your Image, Audio and Video Clips.
Head Over to www.stupeflix.com Creates an Account With Stupeflix.
2. Select a Theme For Your Video as Your your type of Video.
3. Start Making Video Using your Images, Audio and Video Clips.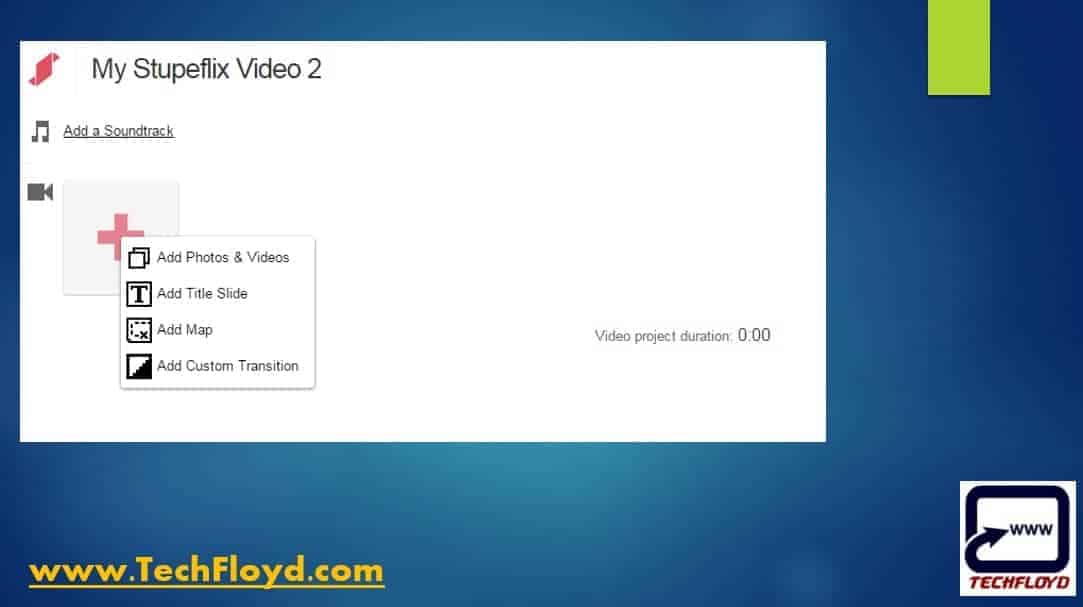 Conclusion: on the occasion of you loved one birthday you can make a movie with your image , audio and video clips and surprise them.