Buttercup: A Simple, Cross-Platform and Free Password Manager for All Platform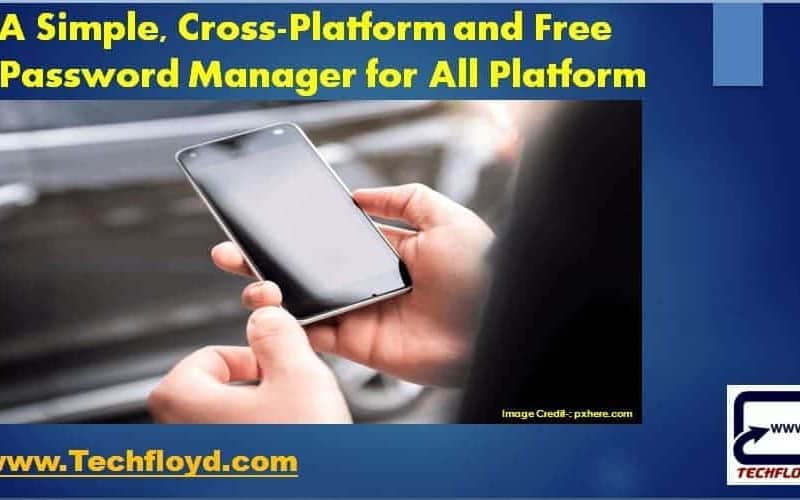 Buttercup: A Simple, Cross-Platform and Free Password Manager for All Platform
Using a Different password on different websites for login is a smart idea but Managing Username and password across different website is a tough job. To get rid out of the task to remember Password across different websites password Manager like the ButterCup makes our Job simple by remembering our login credential automatically.
In this Post, I am going to tell you about an Android Password Manager which will help you manage your Password without any Headache. Buttercup is an open-source password manager, available on all major platforms in the form of App as well as Browser extension.
Buttercup A Simple, Cross-Platform and Free Password Manager
Buttercup is an open-source password manager, available on all major platforms. It helps you track and store your login information for any service you use – personal or for work – in a securely encrypted archive that you store where you want. Buttercup is made by Perry Mitchell and Sallar Since Buttercup is an open-source password manager you can check out it on Github also.
All information stored in Buttercup archives is private and encrypted – available only to those with your master password. Keep this password secret and don't use it for any other login! Once you have your login details stored within Buttercup, you can concentrate on remembering only the 1 password (for Buttercup) – all other passwords can be long, gibberish text to increase security, and you don't have to remember them!
Buttercup For Desktop
Buttercup for desktop is a beautifully-simple password manager designed to help manage your credentials. Buttercup uses very strong encryption to protect your sensitive details under a single master password – Feel free to use stronger and more complex passwords for each service and let Buttercup store them securely.
Buttercup is free to download and use and is available for Windows, Mac and Linux. Use it alongside the browser extension and mobile app for a completely portable experience.
Buttercup For Mobile
Take your login credentials wherever you go by installing the free iOS or Android app on your phone. Buttercup mobile gives you access to the same archives you use on the desktop application and browser extension, so your newly added details can be seen on all of your devices.
Buttercup's mobile applications employ similar safety techniques to banking applications, such as auto-lock and a security overlay when the app is minimized.
Buttercup for Browsers
Browser extensions extend your web browser with additional features, modify web pages, and integrate your browser with the other services, Buttercup currently available for two major Browser Google Chrome and Mozilla Firefox.
Buttercup's features (non-exhaustive)
– Store an unlimited number of login details
– Save your archive to a variety of storage providers
– Open sites stored within the app by the touch of a button
– Open archives auto-lock and close after 10 minutes of inactivity
– Archive contents are hidden when app is put to background
– Ability to add multiple archives
Buttercup is designed to be used with free-to-use cloud storage providers, such as Dropbox, ownCloud, Nextcloud, and other WebDAV-enabled services. No information regarding you or your archive is sent to us or any other service.
Conclusion
Password MAnager is very useful to save our password among different websites. In this
post I tried to explain in best way about lesser known but incredible PAssword Manager ButterCup.if you have any opinion about Buttercup Password Manager you can leave your comment in the comment section of this post.