How To Run Two WhatsApp Accounts on a Single Android Device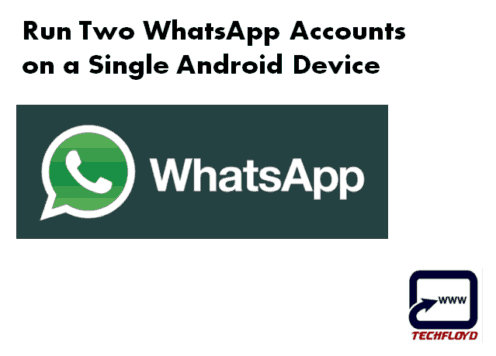 How To Run Two WhatsApp Accounts on a Single Android Device-: One App which makes your smartphone incomplete is Whatsapp.  WhatsApp is a popular instant messaging application which is available for all mobile operating system and it has more than 900 million active users all over the world.
In today's life WhatsApp is not only for personal communication but also for official communication because of transfer of message with one touch that's why many
Smart Phone users feels the need of two WhatsApp account one for personal and one for official purpose.
If you want to manage two WhatsApp account on a single device then you are the right place. You can do it by using modded WhatsApp applications.
Follow the following steps to run Two Whatsapp Account on single Android Device 
Step 1 – You need download OGwhatsapp apk first .Download OGWhatsapp Here
Step 2 – Now you have to take the backup of your current WhatsApp account. The backup option is available in the setting .
Go to Setting==>Chat Backup==>Chat backup
Step 3 – Now you have to clear the WhatsApp data . (To do it Go to Setting ===>> app info===>Whatsapp – Clear Data)
Step 4 – Go to the WhatsApp folder on your sd cards (/sd card/WhatsApp) then rename WhatsApp to OGwhatsapp (/sd card/OGWhatsApp).
Step 5 – Now uninstall the official WhatsApp application from your smartphone .
Step 6 – Now install OGWhatsapp application on your phone.
Step 7 – It will ask you for the Whatsapp number . Give the old WhatsApp number and  click OK. Now OGWhatsapp is ready with your old number.
Step 8 – Now install the official WhatsApp apk from play store and use it for your new number . Now your two WhatsApp accounts in a single device are ready .
[wp_ad_camp_1]
Conclusion-: WhatsApp is the most popular Instant Messaging system and it has 1 billon user all over world and it hard to imagine smart phone without WhatsApp. WhatsApp not only useful for personal communication but most of us use WhatsApp up to some for professional communication as well.In this post i have explained How to install Two WhatsApp account on single Android device so that you can use one for personal communication and other for professional communication.
I hope you like my Article about How To Run Two WhatsApp Accounts on a Single Android Device If you like it, do me favor by sharing it with your friends. You can also leave a comment in comment section.You may consider subscribing to Techfloyd by Email for latest technical tips. You can also follow Techfloyd on Facebook, Google+ and Twitter.