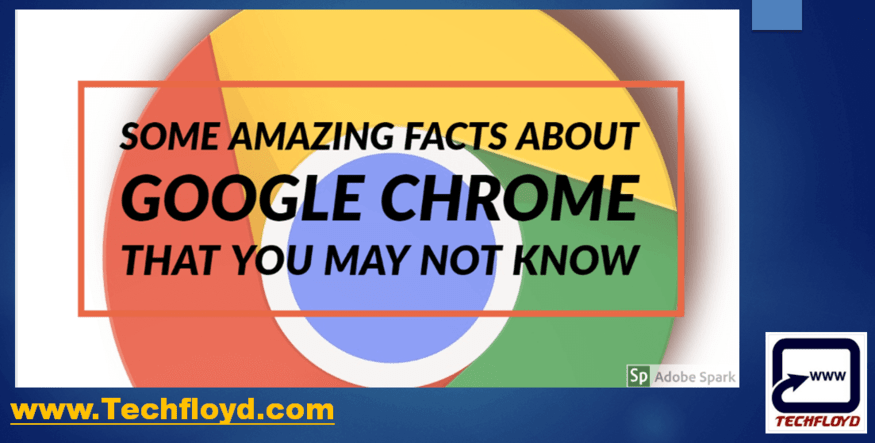 Some Amazing Facts about Google Chrome That You May Not Know-: Google Chrome is an Awesome web browser by Google, Google Chrome went far ahead than any web-browser. As of 2018, StatCounter estimates that Google Chrome has a 66% worldwide usage share of web browsers as a desktop browser. It also has 56% market share across all platforms combined, because it has over 50% share on smartphones; and thus Chrome is the most used browser in virtually all countries
There are lots of hidden feature inside the chrome browser that most of us did no know.In this post, I will share some hidden lesser known feature of Google Chrome that will help you to use Google Chrome-Like a Pro.
1. Use your Chrome search bar as a calculator.
if you are using Google Chrome for surfing the Internet then you do not have need of calculator because you can use Google Chrome search bar as a Calculator. Chrome Omnibar (Search bar where we type address) can not only perform arithmetic calculation scientific as well.
2. Get direct MP3 Links.
Most of us know that we can filter our search result like if I am searching any document over the internet and I want it is PDF form we can do that ….same way you can search song with direct link of MP3..you have no need to go to the specific website and the song link.
Copy the below text in omni search bar of Google Chrome replace song Name with the song name you are searching for .. you will be amazed.
intitle:index.of?mp3 Song Name
3. Earth View from Google Earth
If you love Google Earth then you can experience aa beautiful image from Google Earth every time you open a new tab. Just head over to Chrome Web Store and Install Earth View from Google Earth . you can also download the high resolution images as set it to your desktop wall paper.
Earth View from Google Earth – This is probably the best thing ever happened to Chrome Browser yet. Every time you open a new tab, you could not only access to the infinite searches but also a breathtaking view of various locations on the Mother Earth.
You can even download these high-resolution pictures to your computer and set them as desktop background. Besides, you can view your recent "Tab-Walls" or share them on social networks.
To check new emails we have to log on into our Gmail account with the help of  Checker Plus for Gmail  Extension we can get notification of new Gmail messages without login into our account. For More info read my Post How to Get new Mail Notification of Gmail Using Chrome Extension.
This is the most widely service that most of us use, most of us are not aware about that Google Translate also available as browser extension. Install the Google Translate and Just highlight or right-click on the text you need to translate and click on Translate icon next to it. For more info on Google Translate and other extension for translation you can read my post Awesome Dictionary Extension for Google Chrome Web Browser.
8. 100,000 Stars
100,000 Stars is not a chrome extension but a website where you can tour Galaxy with a mouse. 100,000 star is a Chrome Experiment. Let me tell you a brief info about Chrome Experiment.
Chrome Experiments is a showcase of work by coders who are pushing the boundaries of web technology, creating beautiful, unique web experiences. You'll find helpful links throughout the site for creating your own experiments, and you can also explore resources like WebGL Globe and our workshop of tools.
I hope you like my Post , If you like it  do me a favour by sharing it with your friends. You may consider to  Subscribe Techfloyd Newsletter for latest technical tips directly to your E-mail Inbox. You can also follow Techfloyd on Facebook, Google+  and Twitter.