7 Best wordpress ecommerce plugins
WordPress ecommerce plugins help business owners utilize every available resource of their WordPress website.
Neat shopping platforms, contact forms for leads, as well as optimization means like SEO extensions help add crucial functionality.
Essentially, its all for the sake of better customer service possible and your general website improvement.
In this article I will talk about my top picks for E-commerce plugins that every business website owner should have.
I believe these add-ons are necessary for an online business because their flexible and help out on various aspects it: from building search engine rankings to developing intricate shopping platforms.
Without further adieu, here are my best ecommerce plugins to have for your WordPress business website.
1. WooCommerce – all-in-one shopping platform for WordPress
Is there a WordPress plugin that's more renowned by business people than WooCommerce?
I highly doubt it.
This isn't a simple tool, it's a whole platform that allows you to build a versatile and multifunctional shop for selling both physical and digital goods.
After a quick and easy setup you'll be up and running in no time. Later on, you will have the possibility to enhance and customize your shop the way you see fit.
Want a custom store for your business needs?
Consider hiring professional WordPress developers for your website.
Since the whole WordPress community is very large by itself, I'm sure one can find a provider that can build an excellent shopping platform for you.
2. Shopify – another industry-leading shopping plugin
Another shopping platform option out there that's very popular in the world of e-commerce is Shopify.
It provides website owners with a diverse and multifunctional shopping platform which can be used as an independent means or integrated in to one's WordPress website.
Why Shopify?
First, it's very easy to set up, even for those who aren't that tech savvy at all.
All you need to do is basically register your account and your good to go.
Compared to stock eCommerce plugins on WordPress, it's much easier to start off.
Hassles like server strength and resources won't be a concern since it's a cloud-based platform, meaning resources are coming straight from Shopify themselves.
This way you don't have to worry yourself with things like security, speed and other technicalities.
The last thing I want to mention is the visual side of Shopify.
There are a few different themes that you can enable to better adapt it for your website.
Whether you're going for a darker or lighter tone, Shopify can be adapted from the presentation stand point as well.
3. YoastSEO – one of the best wordpress ecommerce plugins for basic SEO
Yoast is my definite favorite and go-to plugin for SEO across all WordPress website that I work with.
This popular extension is very simple to use even for those who are not heavily involved with SEO.
Some key features that improve your visibility in search engines are:
Meta tag editing – title, description and keywords provide additional insight for search engines and visitors alike about what your website is about.
Useful SEO tips – the plugin gives useful tips follow in terms of text length keyword frequency and so on. This is great when optimizing your website without much experience.
Readability score – helps you adapt the text for easier reading, especially if it's a long one. Be sure to include headings and other formatting patterns to make it easier to read for people.
Since it's interface is very simple to use (just a few text fields to fill in, basically) I think that it's an extension that's very easy to learn for beginners, so you can begin optimizing in no time.
4. WPForms – one of the most flexible wordpress ecommerce plugins for contact forms and leads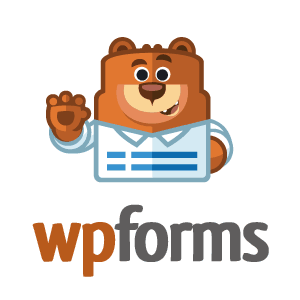 WPForms is the perfect choice for business owners looking to adapt a platform for user feedback, provide them support services and/or collecting valuable leads.
It's user-friendly design also contributes to its popularity, making it one of the easiest to set up contact forms for WordPress websites available.
Many of its functions are based on the drag and drop principle allowing flexible and easy customization of payment, order, email subscription and contact forms.
I think it's a really convenient tool to use for building and interacting with your audience. If you like what you see, be sure to subscribe to their paid Pro version which enables even more functionality and opportunities for WordPresss business websites.
5. Envira gallery – wonderful tool to help with product display
Media, especially photos are mandatory in online shops, especially if you offer plenty of products. Envira is my favorite plugin to use for photo galleries that showcase my assortiment to customers.
Even though WordPress has a stock image gallery it's a fairly limited option compared to some third-party, Envira being the most outstanding option in my opinion.
If you want to create a great-looking and responsive gallery for your WordPresss business website – this is the extension to go with. Here you'll get the ability to create albums or entire galleries made up of your images, all while controlling it's display setting the way you prefer them.
Try out envira and see what I'm talking about for yourself.
6. MaxCDN – one of the best wordpress plugins to boost your loading speed
I did one previous post on WordPress Speed Optimization tips where I talked about the importance of CDNs (Content Distribution Networks) and how they can save up valuable resources and speed up your loading time.
For this matter, I want to talk about MaxCDN – my favorite CDN plugin to use for eCommerce website.
If you want to give your site and extra speed boost by optimizing your static content like images, logos, icons and so on, then this extension is the one for you.
Speed is arguably the top priority in any business website, no matter the niche. If your site takes ages just to load a product, people will leave in a matter of seconds as they will quickly another business that has their website properly developed for speed.
Trust me, been there done that.
Anyways, MaxCDN is very simple and easy to use and that's why I recommend it to others for their CDN use.
7. SEMRush – a great tool for competitor analysis and SEO
Another analytics-SEO related tool I want to mention is SEMRush. This platform is an all-in-one plugin is the perfect extension for competitor analysis and marketing strategy formation.
Interested in seeing what commercial efforts your main competition is utilizing?
SEMRush is just the tool for you. Position monitoring, keyword rankings, and organic traffic data are just some major areas you can get useful information about. You can use that later on to develop a marketing and content development strategy for your own business website.
I highly recommend trying SEMRush out yourself and see its flexibility for yourself.
All in all
I've described, in my opinion, the 7 best WordPress ecommerce plugins to have for any business website. Indeed, these tools can help you develop your site in multiple ways from its content, to SEO and even having faster loading speeds.
It's best to try them out and see what you like for your website.