10 best Project Free TV alternatives for free movies and TV shows
If you ever looked for a website to watch your favorite TV shows for free (admit it, we all did), you probably heard of or even have used Project Free TV.
Before the likes of Amazon Prime, Hulu or Netflix emerged as the biggest providers of streaming online, there were websites like Project Free allowing users to find the things they wanted to watch without spending a penny.
Even though the website itself didn't host any of the shows and movies and instead linked to websites that did, that was still enough reason for it to be completely taken down.
Since that time, many clone websites have emerged trying to mimic the same design and user-friendliness of Project Free TV. Some are legit alternatives, others are scams, filled advertisements and questionable third party content.
In this article, I will overview what I think are the best alternatives to Project Free TV.
Looking to expand your music library? Check out my list for the 5 best Youtube to mp3 converters.
The top alternatives for Project Free TV available on the web right now are these:
Showbox
F Movies
Full HD Movies
Movie4u
GoMovies
CMovies
CouchTuner
GoStream
HDO
PrimeWire
Why was Project Free TV so popular in the first place?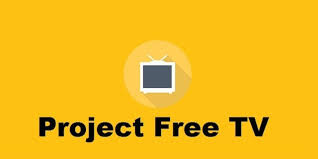 First of all, let's look at some of the main features of Project Free TV and what made it such a global phenomenon on the internet.
Free streams – obviously, the best feature of the platform was the fact that you got tons of content completely for free. This included various TV shows, movies and other media completely for free.
Streaming quality – another thing, which really surprised me back when I was using it was the HD streaming quality for all the content. Usually, it isn't so difficult to find sites to watch movies or TV shows for free, however, upon navigation through multiple layers of ads, you only get content in the quality of a 360 or 480p Youtube video. With Project Free, everything was premium and HD.
The content library – also important to mention is the size of the library itself. What made it so huge, I think, was the fact that it allowed you to reach content from multiple websites and not a single source, meaning more movies/shows and options to stream from.
Awesome user-friendliness – another thing which impressed many was the design of the website itself. Everything was neatly grouped and convenient to navigate. No annoying clusters of ads, dead links, everything at its place. Basically, like poor man's Netflix.
These I think were the main things which made people gravitate towards Project Free TV.
As you can see, all of them capture the essence of what a streaming website should be in the first place – very user-oriented. Sure, Netflix and others offer these things perfectly well, however Project Free TV had to be one of the first ones to do it.
1. Showbox [My top choice!]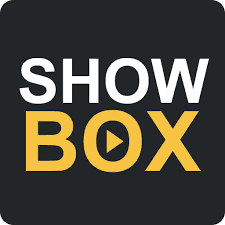 You may have already heard about Showbox before and not without reason. It is one of the most downloaded applications on the internet these days and it allows the access of high quality streamable content to its users with a few clicks of a button.
No matter whether you prefer to watch everything on your PC, table or mobile phone, ShowBox offers a version of its software for each of these platforms. Millions of users have been very satisfied with how the platform operates, its catalogue and user-friendliness.
In my opinion, it's without a doubt the best alternative to Project Free TV on the internet right now.
Main advantages of using Showbox:
It's free – The most obvious plus of Showbox is the fact that its completely free. No need to worry about charges or renewing your membership every month. Simply download the app and enjoy all of the content that's available there. So, in a way, by using the app you're also saving money.
No sign ups – Another great thing comes in terms of your personal data. Showbox doesn't require you to create any accounts in order to enjoy the apps content. Simply download it and search for whatever movies or shows you want to.
Easy and fast download – Lastly, the app is very easy to download on your phone or tablet. Simply, go to http://downloadshowboxapp.com in order to get it. Obviously, it isn't available on the Google or Apple app stores. Nevertheless, you don't have to go through layers of ads, pay anyone for anything or endanger your privacy just for downloading a movie app.
2.F Movies
I'm assuming F Movies stands for "full movies", which this platform certainly delivers. Anything from the latest blockbusters and indies to time-tested classics are available.
What really surprised be is the fact that all media is available at 1080p quality.
Considering that some paid movie platforms can't even offer this, I'd say that this platform is more than enough for a good entertainment provider. Have yourself a go at "F Movies".
3.Full HD Movies
The app name is obvious as it gets – "Full HD Movies", and indeed, it delivers in that regard.
No matter whether you want to watch some Game of Thrones on your phone or enjoy the latest work from Martin Scorsese on your computer, the platform delivers wonderfully on all fronts. And obviously without any extra costs..
4.Movie4u
What differentiates Movie4u from other providers from this list is the fact that the platform has a very big catalog.
And I mean VERY big. Can't find what you want to watch? How about 10000+ movies and TV shows to choose from? I'm sure that'll be enough to choose from.
Not only will you find western stuff, there are some highly rated Korean and other Asian dramas and even a huge anime section for those who are fans of Japanese cartoons.
One additional feature, which I really liked, is the fact that you can not only stream the content but download it with a native button from the site itself. So, if you fancy watching some movies with your family on the TV, you may as well do that if you want to.
Heck, not even Project Free TV had this feature as I recall…
5.Go Movies
Yet another platform on this list which allows you to enjoy the content you love. No registrations or subscriptions are needed in order to access the full vault of gems from "Go Movies".
What I think is its strongest feature is user-friendliness, mainly in terms of a great menu, which helps you find whatever your looking for. Just enter your keywords and filter out whatever you want to find.
6.C Movies

"C Movies" is great because you can go and see movies here. Get it? Okay, I'll see myself out.
On a more serious note, the platform is another great website which offers plentiful content free of charge and other types of subscriptions.
Some things that separate it from the rest of the bunch is definitely the great interface throughout the platform and of course, the fact that the platform is updated very frequently. This applies to both, the appearance of the site itself, functionality and of course the content.
Anyway, you won't miss by choosing "C Movies"
7.CouchTuner
CouchTuner is another amazing platform with a fitting name (This time I won't be making any jokes, I promise).
Apart from its vast catalog of TV Shows and movies available publicly, another thing which is very good about is the fact most of the content is in 1080p HD.
If you are looking for a simple platform that will not only let you enjoy the content that you like, but potentially diversify it, by offering something more, then CouchTuner is definitely for you.
8.GoStream

GoStream is another popular website which allows you to enjoy various content in full HD goodness.
I remember back in the day, this was my go to choice for both TV series and Movies to watch when I couldn't afford a Netflix subscription.
Find what you're looking for among the dense catalog of classics and new films available here. Simply go on to the site and stream what you desire. That's the simple genius of GoStream.
9.HDO
HDO is awesome in the sense that it has a very neat user interface with filters by year, genre, mood, and other options, apart from its vast catalogue.
And no, there's no relation to HBO whatsoever.
If you are looking for the best experience watching your favorite tv shows and movies, HDO is definitely the platform for you.
10.PrimeWire
PrimeWire is another choice for those who are looking for a way to easily stream their favorite stuff online.
Apart from your usual stuff – HD movies and TV shows, the platform offers a blog in which there are many cool articles and reviews related to movies.
So, if you are looking to read something on your favorite movies, then PrimeWire can definitely offer that as well.
Honorable mention: My Download Tube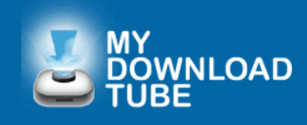 As the name of the platform suggests, "My Download Tube" is not only a free movie and TV-show streaming platform, but a downloader as well. That means not only do you get to enjoy HD content online, but download it for other personal use.
If you are looking for a platform to get your favorite movies and games (Yes, there are some video games as well) than "My Download Tube" is definitely the choice for you.
All in all,
In this article I've collected 10 choices for the best alternatives to Project Free TV.
Why few can replicate such well-rounded platform, there are many great alternative options out there, some of which can even offer additional functions not found in Project Free.
I'm sure that you'll find the best one for you.