Incredible Google Drive Tips That You Will Use All the Time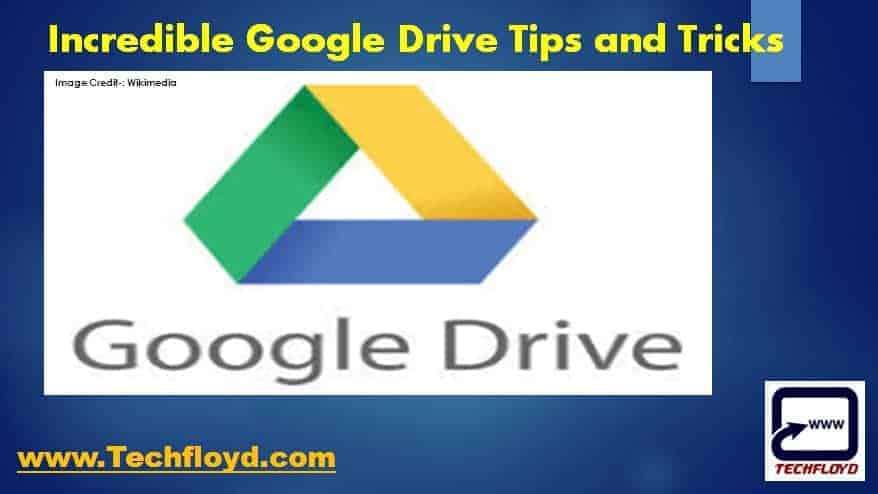 Incredible Google Drive Tips That You Will Use All the Time-: Google drive is a Cloud-based file storage and Synchronization service provided by Google. Apart from file hosting Google Drive encompasses Google Docs, Sheets and Slides, an office suite that permits collaborative editing of documents, spreadsheets, presentations, drawings, forms, and more. Files created and edited through the office suite are saved in Google Drive. In this post, we will learn Some of the Awesome Hacks of Google Drive.
Incredible Google Drive Tips and Tricks You Will Use All the Time-:
Search Photos and PDF files in Google Drive-:
you can search with a phrase or you can search with a file type. Google drive has integration of Google Photos which free photo storage service of Google without compromising data under a certain resolution of a photo (resolution size of those is less than 2048×2048.).

Scan Important Document with Google Drive-:
Most of us know that we can use our smartphone to scan the document for this we use an app. Google drive having an inbuilt feature to scan the document, just open Google Drive, click on Plus Icon and select camera to scan a document and once you scan a document it will automatically upload to your Google drive account which you can download anywhere once you require your document.
Dictate your document inside the Google Drive-:
Dictation means Voice Typing…If you feel typing is a boring job you can dictate you document inside the google drive using a mic. To use Voice dictation plug your mic create a Document ===>>Tool===>>Voice Typing.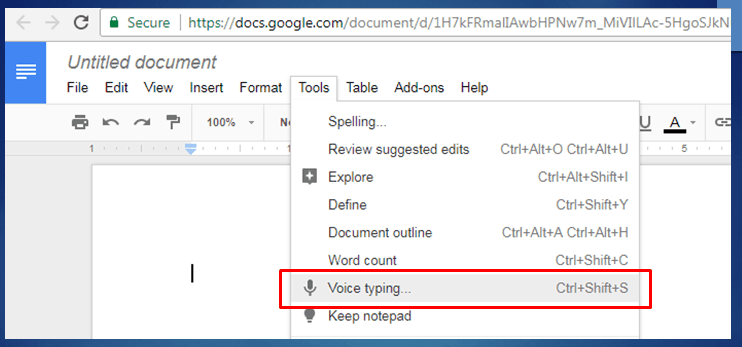 Manage the Permissions of Document-:
Google Drive is Pretty handy to upload Document and manage its sharing permission. there is various sharing permission option is available on the Google Drive like any document either visible to specific people or public on the web.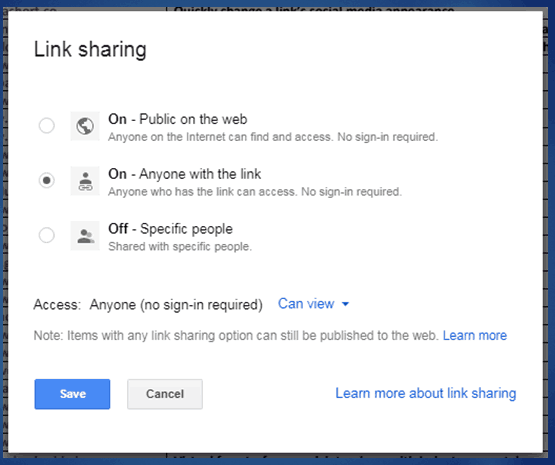 Access Google Drive Without Internet Connection-:
With Google Drive, you can work anytime anywhere even without Internet Connection. To Access Google Drive Without Internet Connection Read Post Use Google Drive Without Internet Connection.
You Can Quickly Discover The Largest File On Your Drive-:
Google Offers 15GB of storage for Google Services, if you are using Cloud Service a lot then you should monitor the free storage and remove big files on an equal interval of time. by default Google Drive shows your used space at the bottom left-hand side. you can easily monitor the large file. to find the large file login into your Google Drive account and click Here. (https://drive.google.com/drive/u/0/quota).
Conclusion-: Google Drive is a Awesome service of Google which allows to work offline as well , in this post I tried to figure out some of the best tips and tricks to get most of the Google drive, if you have any other awesome tips of Google drive you can leave your comment in the comment section of the post.
If you liked this article, then please subscribe to our Newsletter to get latest updates directly to your mailbox. You can also find us on Twitter , Facebook and Google Plus.