Useful Chrome extensions for Gmail That You May Not Know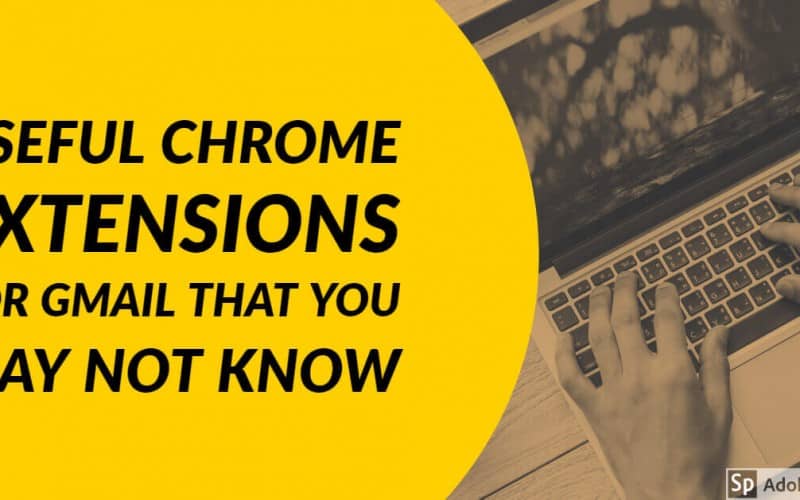 Useful Chrome extensions for Gmail That You May Not Know-: Gmail is the extraordinary email service provided by Google and it left far behind its competitor. Gmail has become the standard for the best free email..Google offers a best free tool with Gmail like Auto Spam Filtering that saves lots of your free space with your Google Account.
Below Some of the Extraordinary feature of Gmail over its competitor
Gmail 'stacks' and organizes conversations into threads.
Gmail has very thorough malware and virus checking.
Gmail offers a one-stop portal for calendaring, file storage, photo hosting, Youtube, blogging, financial advice, and more.
10+ GB of email storage space.
25MB per email capacity.
Really good uptime.
Composing a new email has many rich text features.
POP3 and combining multiple email boxes into your Gmail.
Keystroke Shortcuts.
Spam handling is excellent.
In this post, I will explain some of the useful chrome extension for Gmail that will enhance your Gmail experience.
 This is a very useful extension if you reply lots of email on daily basis this Chrome Extension help you to reply multiple emails at a time.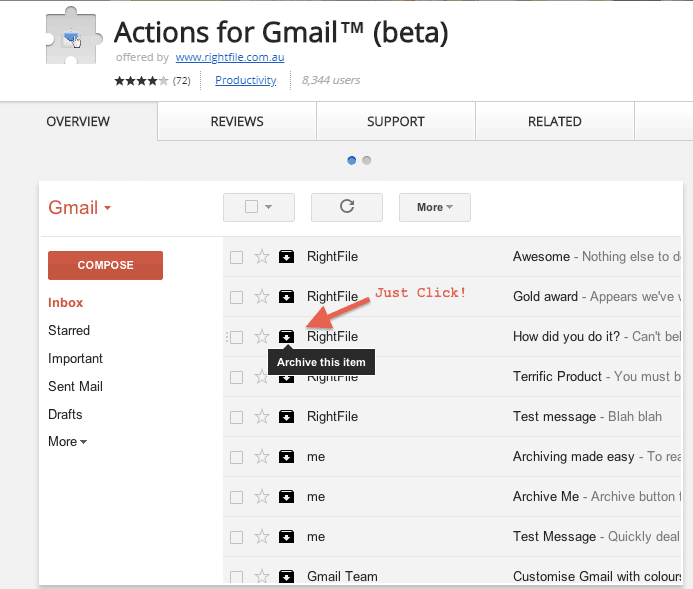 This is a very simple extension: It optionally places an "archive", "delete", "mark as read/unread" or "mark as spam" button next to each message in your Gmail™ inbox.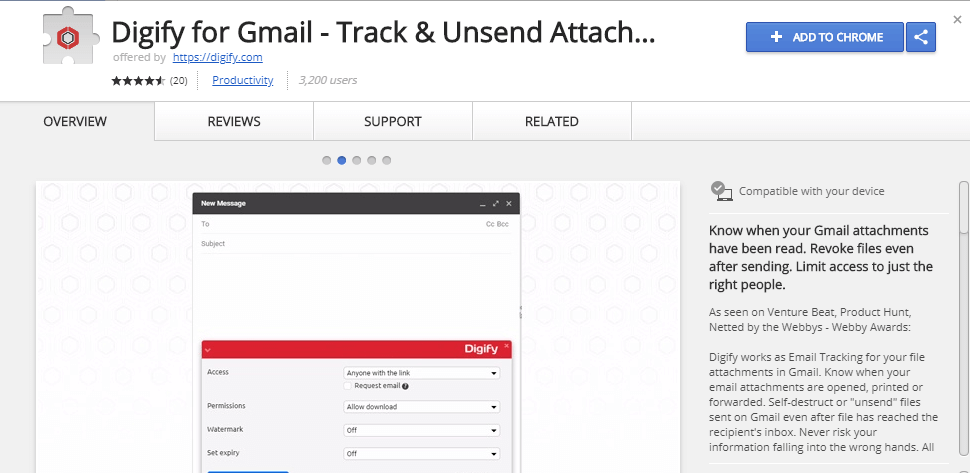 This is a very good extension to know whether your attachment has been read or not, you can also revoke file even after sending and limit access to the right people.
Just imagine you have got an urgent email to read and you do not have internet connection in such type of situation Gmail offline feature will help you a lot to read and reply urgent email. for more info, you can read my post How to Access your Gmail Account Without Internet Connection.
Conclusions-: There are lots of Web extension are available for Gmail, it is not possible to list all those extensions in a single post, In this post, I tried to list most common useful extension that a beginner, as well as advance level, Gmail user can use.