WordPress Updates of 2019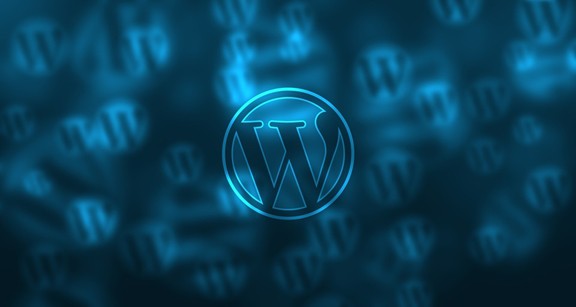 It's been just about 6 months since we entered 2019 with the hopes of seeing an even better and more improved WP platform. Though there many updates so far this year, I feel like there's a need to summarize the most recent ones as of May 2019.
Best WordPress Support Service Providers →
That's exactly what I'll do in this post – overview, what I deem, as the most important upgrades for users from the past 5 major WP updates. Keep reading as I'll summarize the most recent ones at the end.
WordPress 4.8 "Evans" – Easier media with widgets
The main improvements according to developers, happened in these areas:
Link management
Link editing and creation can be frustrating at times, since sometimes it doesn't edit correctly.
The WP developer introduced the "Link Boundaries" – a new feature that ensures your links are managed more easily and work very well. You can forget awkward linking around your text or text ending up outside of your link.
New widgets for media
Images, audio, video and rich text widgets have been introduced for easier content creation and sharing on your website. With just a few clicks and no programming knowledge, you can create any widget you might need.
A quick image updates from your trip will inform your visitor of what your up to. A video or audio one may be great for businesses when introducing themselves to new potential customers. Lastly, a text one will allow to make quick posts with lots of neat text on your site.
WordPress 4.9 "Tipton" – All about design
This one is all about designs. Here some new things you should know about:
Improved workflow for website customization
Scheduled changes – One neat new feature that happened during this update – the scheduling of design changes. You know how you can schedule blog posts for later publication. Well, now you can schedule design changes as well.
Preview links for design – This is a great new feature for those want to get some feedback before implementing a new design. Send the link to your customers or fellow colleagues and get know what they think about it.
Design locks – especially useful when a number of people or working on a website design. It allows you to lock your design template, without anyone being able to edit it and mess it up. Great for collaboration.
Extra protection for your work – on a similar note, WP will now prompt you with a message to save your design changes if you forgot to save your work. This is neat as a reminder.
Improvements for site building
Easier theme switching – when you switch between themes, some elements might mess up, as a result making your design unclear. This version offers up more stability when you decide to switch themes.
More convenient previews – You can now browse from the customizer button to review a theme before deploying it to your website. There's also some neat filters so you can find the exact theme that you are looking for.
New menu creating capabilities – No longer will it be confusing to make a new menu as you shape out your design. Better UX means, easier and smoother process for creating your menus.
WordPress 5.0 "Bebo" – Blocks and more blocks
Now this is where the big upgrade comes in: the team really did their best with improving content editing and building a custom website.
Here's what happened summarized:
The New Editor – Designing a site with blocks
The first major update comes with the brand new block-based content editor which brings the first streamlined editing experience to WordPress. Now content display and editing will be more flexible than before and allow you full control, no matter the web design skill level you have.
What also neat is that this upgrade won't alter the theme and the overall outlook of your site. This update is purely to enhance your webmaster experience and allow you to edit and create any type of multimedia content at will.
If you're less familiar with programming, you can always visit the WP community and look at some of the blocks that you can adapt to your clients' or your own website. This major update surely change the way web developers approach content creation and management.
WordPress 5.1 "Betty" – Focus on site security
The 5.1 editor improved the overall performance of the block editor, as well as upgraded some security features.
Nothing major here, just a focus on improving what's been released on the 5.0 update:
Performance upgrades for block-editor
The new editor continues to improve with this update. As the developers promise, the block-editor should now run more smoothly and quickly.
Site security and health
A more interesting upgrade would be in terms of security. This update introduced WP's first Site Health features. Site admins will get notifications for potential holes in its security like outdated PHP or plugins running.
If certain functions won't run on an outdated site, you'll see that as well.
WordPress 5.2 "Jaco" – Management security
The most recent upgrade of WordPress continues to improve site health options and add some features that will help you more easily identify bug and certain site errors.
Here's what's most important:
More Site Health improvements
Continuing with improving the overall Site Health of WordPress website, the new upgrade focuses on bug fixing and managing the most common configuration issues.
Protection from PHP errors
This update is solely administrator-focused. From now on, such personnel will be able to safely manage fatal site errors coming from the PHP side of the site, without having to contact a developer. It also features a new way of entering recovery mode, which disables the plugins or themes that cause such vital errors.
Summing it up
I've summarized the main points coming from the 5 latest WordPress versions. It seems to me that 2019 so far was spents focusing on improved security and better content management. We'll have to see if the community will stay on the same direction for the rest of the year, or perhaps upgrade other parts of the platform.