How to Get Back Deleted WhatsApp Messages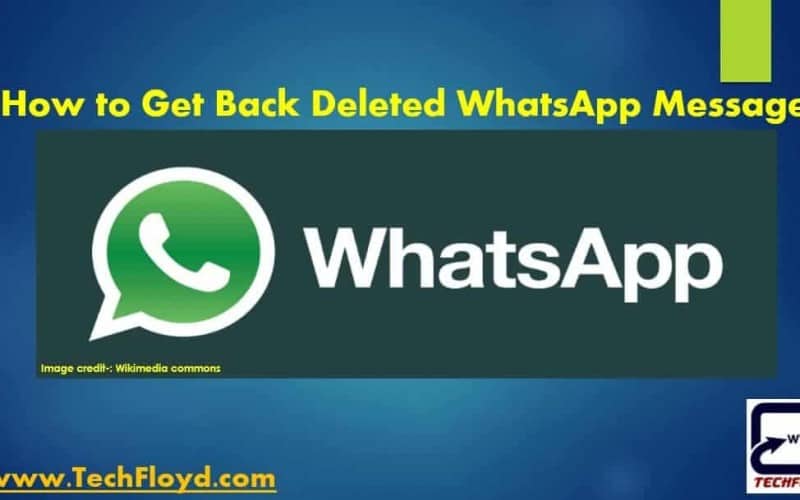 How to Get Back Deleted WhatsApp Messages-: WhatsApp Messenger is a freeware, cross-platform and end-to-end encrypted instant messaging application for smartphones. It uses the Internet to make voice calls, one to one video calls; send text messages, images, GIF, videos, documents, user location, audio files, phone contacts and voice notes to other users using standard cellular mobile numbers.
We Use WhatsApp it daily and no doubt We Love it, You may have faced a situation a Situation when you accidentally delete an important message on WhatsApp and you don't know what to do next? Many of you might not know that there are ways to Get back Deleted Whatsapp Messages. Today in this article We are going to learn Method to Get back Deleted WhatsApp Messages on your Android phone.
[wp_ad_camp_2]
GET BACK DELETED WHATSAPP MESSAGES
Only a few Knows that Whatsapp Creates a backup of all the data each day at 4 am (system time) Which is Stored in the SD card of your Android Smartphone. Follow the below simple steps and I will show you to Get back Deleted Whatsapp Messages.
Step 1) First of all Navigate to the Whatsapp database folder, you will require file explorer for this task. the path is > Device==>>WhatsApp==>>Database==>> Path is depends upon the type of File Manager you are Using.
Step 2) In the Database folder you will see Chat files which are with names similar like msgstore-2014-01-04.1.db.crypt. You may
notice
the file names have dates as well. but there is a File which is
msgstore
.db.crypt, we need to rename it. you can add any word before
msgstore
.db.crypt.
Step 3) After renaming that file, From the other Files just select the file which shows appropriate date before you accidentally deleted your WhatsApp messages, and then rename that file to msgstore.db.crypt. This Renaming process can also be done on your PC by Connecting your device. You also rename the file using File Manager on your Android Device as Shown below.
Step 4) Now the Final step, Goto Setting>Applications>manage applications>Whatsapp and Click on Clear Data.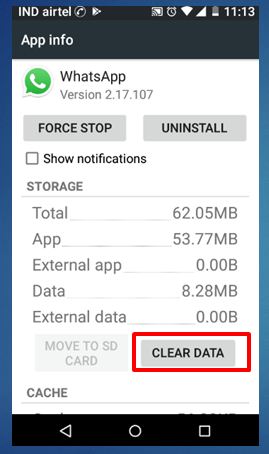 Now open WhatsApp, Choose Restore when it prompts. That's it, the chat file saved as msgstore.db.crypt will be restored and hence your messages too.On Reaching here, you Need to Click on Restore instead of No Thanks.
[wp_ad_camp_1]
I hope you like my Post on How to Get Back Deleted WhatsApp Messages You may consider to  Subscribe Techfloyd Newsletter for latest technical tips. You can also follow Techfloyd on Facebook, Google+  and Twitter.