How to Delete Junk Photos in Your WhatsApp Automatically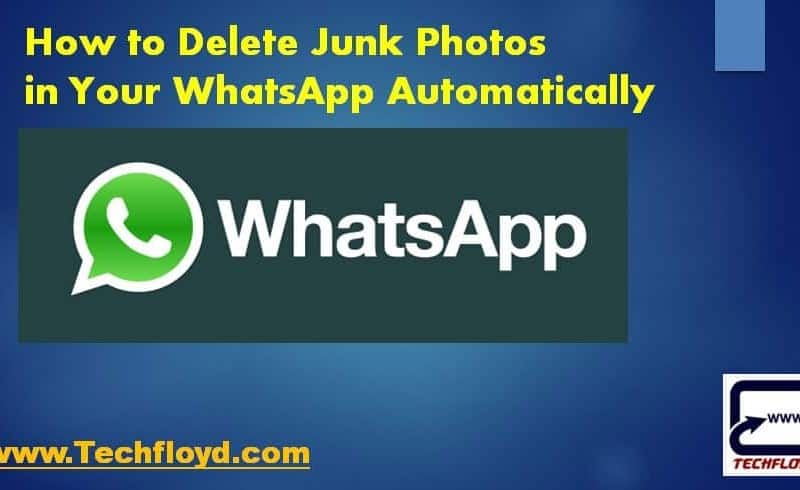 How to Delete Junk Photos in Your WhatsApp Automatically-: In my Previous Post i have explained How to Install two WhatsApp Account on Single Android Device WhatsApp is the most popular Instant Messaging App to connect with our friends and family. Daily we get lots of messages from our friends and relative most of them are motivational Quote or Forwarded message most of the time we hate those forwarded messages because of clearing those messages manually is a headache In this Post we will Learn How to Delete Junk Photos in Your WhatsApp Automatically using an Android App Called Siftr Magic .
[wp_ad_camp_2]
Because of WhatsApp Junk photos we receive from our family and friends we start facing following Problem.
Phone becoming slow, and its battery draining faster

Not having enough space on  phone because of WhatsApp photos?

 lots of duplicate photos in your camera gallery?
How to Delete Junk Photos in Your WhatsApp Automatically
To clean the WhatsApp photos either you go to your Photo Gallery or Use File Manager App to delete WhatsApp Junk Photos and we do it usually when our storage is full and unable to install any application. Smart solution of this problem is Siftr Magic Cleaner it is  an intelligent Android App that can help you get rid of all the junk photos from your WhatsApp with no effort.
After installation of siftr Magic Cleaner it will ask for permission to clean junk and duplicate photos. either you can select your phone gallery or only WhatsApp for analysis and cleaning.
if you want to skip some of your personal folder , you can do that by going into setting of siftr magic.  once you set that next time Siftr Magic setting as shown below. 
After the installation of Siftr Magic cleaner and as per Media Analysis preference you have set , siftr Magic starts identifying Duplicate and Junk photos.
Siftr Magic is world's most intelligent and effective media cleaner app for Android. Cutting edge AI based image recognition technology cleans the phone off all the junk photos, videos and audio..Not only that Sifter Magic Also shows most trending images on WhatsApp and What Your Friends Sharing on WhatsApp.
How Sifter Magic Clener Works?
Siftr Magic is world's most powerful cleaner application for your phone. Siftr Magic finds all the junk photos piling up and taking up space in your phone. It magically knows what's important to you and what's trash. It'll smartly separate the two so you can simply remove all the junk in just one tap.
It doesn't take more than a few seconds to analyze all your photos. So instead of spending hours and hours deleting this junk manually, use Siftr Magic.
The app, Magic Cleaner, scans the media folder of your WhatsApp app and automatically detects all the junk images including screenshots, memes, video screen grabs, cartoons and other pictures with overlay text. You are then offered an option to delete all the detected images in one go.
[wp_ad_camp_1]
Conclusion-: Stifr magic works on artificial intelligence and cleans the junk WhatsApp photo in smart way , it is such a cool App which every WhatsApp user must use to free up your internal storage without a headache.