How to Increase Gaming Performance With Game Fire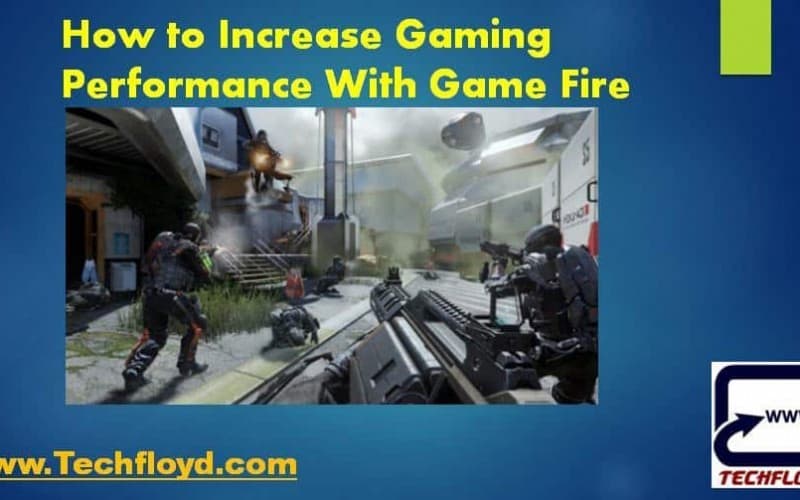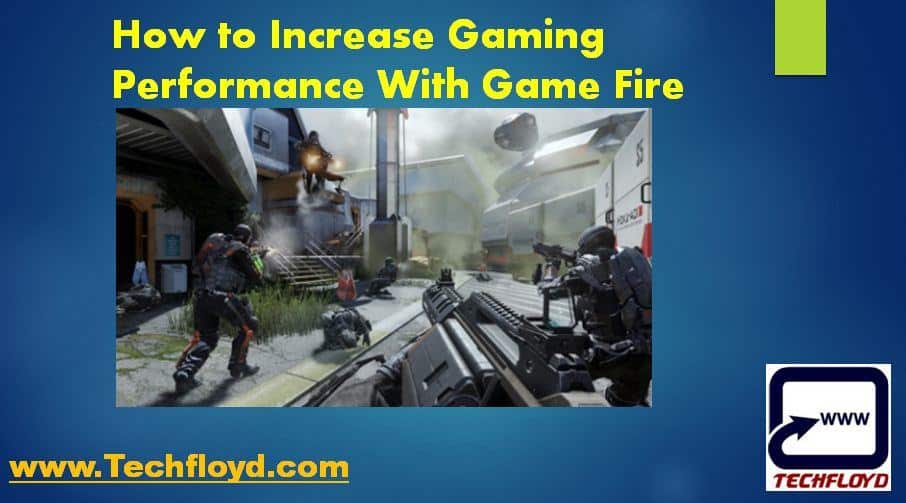 Real enjoyment of playing games comes when hardware configuration of your system is good but if your system doesn't have good hardware configuration still you can enjoy the game. The best way to increase windows PC gaming performance with a free software Game fire.
Game Fire is a high-end system which allows the individual to get through the high graphical games without any kind of lags and video rendering issues.Game Fire is an award winning open source PC games accelerating solution that enables you to enjoy your favorite PC games by transforming your personal computer into a powerful gaming machine with a touch of button.
[wp_ad_camp_2]
Game Fire Overview
Game Fire is suitable for both advanced users and beginners as it does not require any technical knowledge at all. Moreover the individual can then be able to boost up the performance along with the exact running of the system with just optimizing the system resource issue. Though this Game fire which is developed for the Windows platform supports and enhances the performance booster allowing the individual to optimize the PC's resource usage with respect to playing the High Definition.
games along with that this application even shuts all the unwanted programs as well as services. Hence the individual can then be more realistic in playing the game while can experience the high-end game with all the resource intensive to the games without any interruption of the system performance issues. Eventually this application which actually frees up the system resource deserved while the game is on run for the smooth functioning of the system.
Game Fire is designed to free up resources on your PC so there are more for games to use, and they should run faster and more smoothly. Game Fire can't perform miracles, but it may be enough to push your PC's performance just enough to play games more comfortably.
Touch and Play
Game Fire can transform your PC into a powerful gaming machine with a touch of button without getting involved in any system technical details.
Initiative Interface
Game Fire has initiative, powerful and easy to use interface that makes Game Fire suitable for both beginners and advanced users. You can easily customize how Game Fire optimizes your system with easy to understand options.
One Place
Game Fire enhances your gaming experience by enabling you to organize and manage your favorite games whatever local or online in one centralized place, that you can reach from anywhere on your computer.
Safe Optimization
Game Fire is very safe tweaking software, no overclocking is done to your hardware and all changes made by Game Fire to your system settings are temporary.
Gaming Machine
Game Fire puts your CPU and system memory at your service, It reduces stresses on CPU by closing unneeded system functions and applications and it defrags system memory to free up unneeded consumed resources. This is done in a smart way without affecting system performance or security.
Extra Functions for Extra Speed
Game Fire has extra features that can make your computer a super PC, Game Fire can speed up loading of games by defraging games files. Game Fire also could suspend unneeded scheduled tasks to squeeze out extra performance. Live Gaming Mode feature can boost system performance in real time.
System Requirements For Game Fire
Software Requirements
– Microsoft Windows 8/8.1.
– Microsoft Windows 7 with Service Pack 1.
– Microsoft Windows Vista with Service Pack 2.
– Microsoft Windows XP with Service Pack 3.
– Microsoft .NET Framework 4 Client Profile.
Hardware Requirements
– 512 MB of RAM.
– 1 GHz or faster processor.
– 10 MB of free disk space.

Alternatively when this application which serves the individual to get start and switch between the normal mode and gaming mode with all the required clicks over the settings along with that individual can then check out the default settings of the system status and even the running applications which are supposed to be screened in the different tabs. Therefore the individual can then able to select the required defragment of the game Directories to get accessed along with that some Windows tools to execute the optimization task.
Furthermore when the individual hit the feature to switch to the Gaming Mode then for the starting step there the individual happen to come across with the services to customize the Gaming Profile along with that individual can even configure the some of the Hardware along with Visual effects and Windows Functions related options as well and the individual can even turn off that feature while the Gaming Mode is on.
Probably when the user gets to the screen of system report where the Gaming Profile can be switched On and Off along with that the individual can then be able to have the report which therefore includes the summary of the applications as well as the services which are been stopped with optimized settings and then the individual can then report can also be exported into HTML format.
Possibly the settings of this Game fire application where the Window allows the user to specify the required default application behavior from the General aspect to the Live Gaming Mode along with a feature of My Games tabs for the individuals.

Thereby this application is developed for the Windows based platform which therefore supports the versions of 32-bit and 64-bit of windows and in addition to Windows XP, Windows Vista and Windows 7, 8.
Download Game Fire Software Click Here
[wp_ad_camp_1]
Conclusion-: Game fire is a great tool to increase performance of Game if your system configuration is not high and it is very easy to install and use.